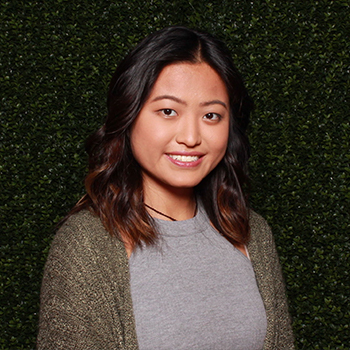 Grad student by day, standup comic by night
Finding communities outside of MIT
According to Psychology.com, Americans fear public speaking more than death. Personally, I've never been followed by an unknown man in an alley after dark and thought I bet he's trying to take me to a convocation.
To the contrary, I have always loved making people laugh. Some of earliest memories include imitating my family members, to the delight of my sister and the exasperation of my parents. When I moved away during high school to attend a boarding school, I turned my attention to pranking my roommates—once by placing a rubber mouse in various locations around our room, much to their exasperation.
My desire to entertain people led me, during my last semester as an undergraduate at MIT, to sign up for a stand-up comedy class at Improv Boston. Despite being fond of jokes among friends and family, I was scared of telling embarrassing stories about myself to entertain strangers. But I wanted to challenge myself to overcome my fear and to form more connections with members of the larger Cambridge community, outside of my MIT bubble.
In my stand-up class, I met eighteen Cambridge residents from different walks of life: one woman was a bartender at a local popular establishment, another woman was a gay reverend, another man threw shirts to sports fans at local baseball games. Each Tuesday for two hours, we would present our jokes to each other and give feedback. Although some jokes would inevitably fall flat, the environment was incredibly supportive, and class began to feel almost like a family. We would share weird things and funny things, ironic things and often personal things.
My first set included jokes about growing up in a predominantly white neighborhood and the subtle racism I experienced in that environment. I spoke about being queer and Asian and the experience of coming out to conservative parents. Although much of my audience couldn't relate to my exact experiences, we were able to connect through humor. There is something both profoundly vulnerable and incredibly freeing about sharing aspects of yourself with a roomful of strangers.
I've used the skills I've learned in stand-up in other aspects of my life. Stand-up has made me a better teacher, both as a TA at MIT and for high school students abroad. On stage, you are the focus of the entire room. This means that punchlines have to be quick in order to keep your audience engaged. The best jokes also tend to be the more personal ones that help your audience relate to you. As a teacher, I've adapted my lessons to make them more engaging for my students by breaking up long lessons with funny examples or hands-on experiments.
Over quarantine, I've participated in several online stand-up open mics and shows. One of the silver linings of quarantine has been being able to meet comics from around the country. Although I found my first virtual open mic through a Google search, the other comics I met there invited me to participate in more comedy shows.
One of my new friends once jokingly said, "Stand-up is for people who can't afford therapy." While I don't think this is necessarily true, I do think that stand-up is a medium to form deep and meaningful connections with strangers. In a world where it can be hard to remember to smile, it becomes more important to be able to laugh together.
« Back to Blog