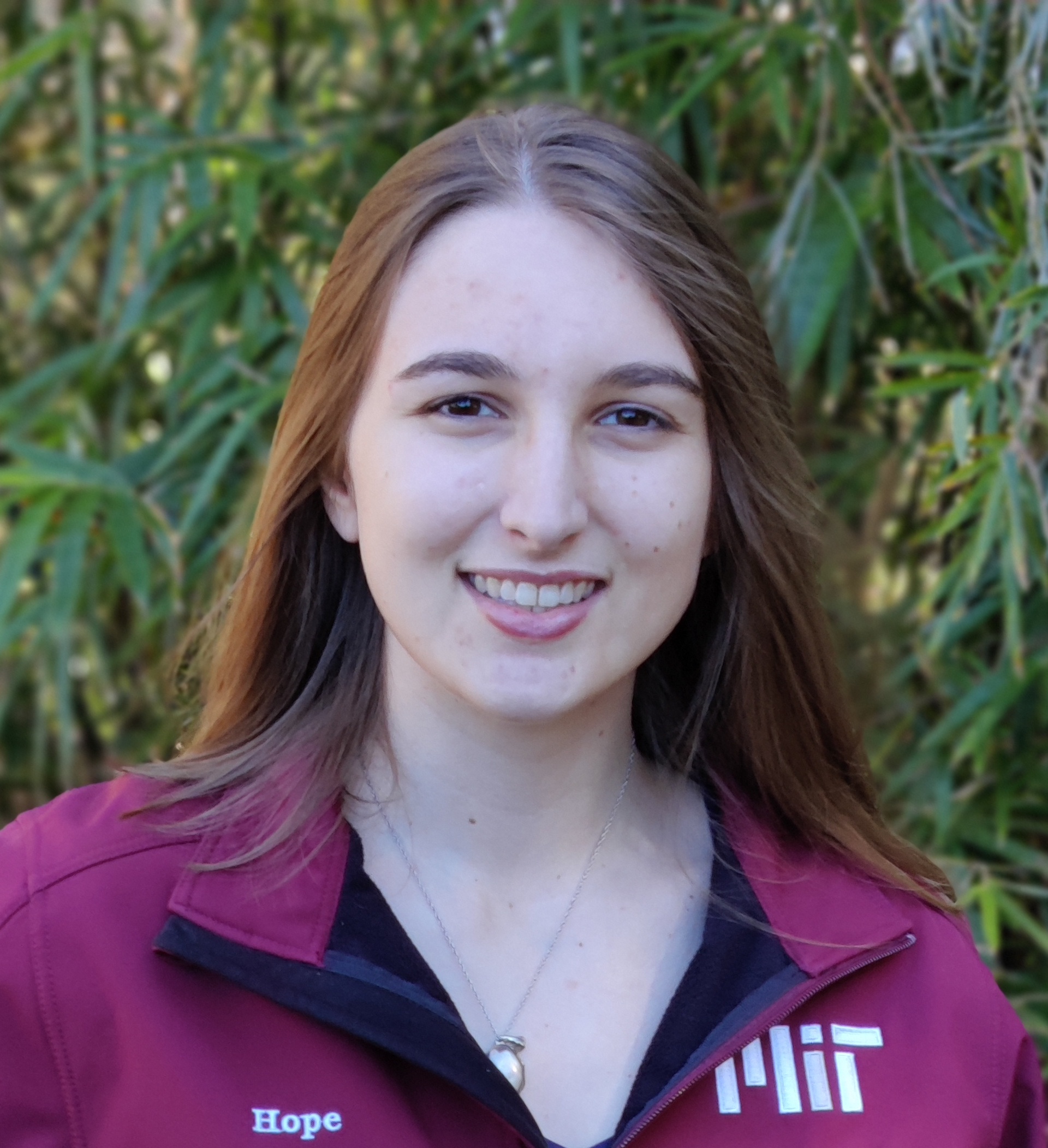 "Warm and engaging," Hope Dargan is considered "a role model for all teaching assistants" by her fellow teaching assistants and an overall "rockstar instructor" in computer science by her students.
In honor of Hope's intuitive and skillful teaching, she was honored with the 2023 Goodwin Medal.
She reaches students at all levels of experience, from being part of a team of teaching assistants in a large undergraduate course, to being the instructor for graduate students in the MIT LGO program, many of whom have years of practical industry experience. In fact, Hope "earned the respect and admiration of the LGO students for her abilities and dedication" according to a faculty recommender.
Hope intentionally developed her skills by studying different educational approaches. She "experimented with and iterates on those approaches, continually adjusting to find methods that work well" for her students. Hope's technical know-how and savvy teaching skills help her succeed, but her devotion to her students helps them "no longer fear the subject and instead develop a passion for it."
Described by students as "one of the most patient teachers," they knew they would be heard and their "problems would be solved" when they were in Hope's office hours. Other students valued her empathetic support, as reviewing course topics or their own code with her helped them gain confidence in their abilities and themselves.
Not only has Hope developed a strong rapport with her students, but faculty admire her work ethic and effectiveness in the classroom. In fact, two faculty recommenders shared that she stands out as the best of the best. One even highlighted that, among the hundreds of excellent TAs and graduate instructors they knew – many of whom were honored with teaching awards or Goodwin medals – they could "confidently say that Hope is the best graduate TA/Instructor" they have worked with throughout their career.
Outside of teaching MIT courses, she has taken part in MIT ESP's Splash program, as well as in outreach programs such as the MIT Women in Technology Program – providing intensive programming courses to high school girls – and Middle East Entrepreneurs of Tomorrow (MEET), where she taught international high school students.
As "an ambassador for MIT in the greatest way," Hope fully embodies all the qualities and characteristics of a Goodwin Medal recipient.