Mechanical Engineering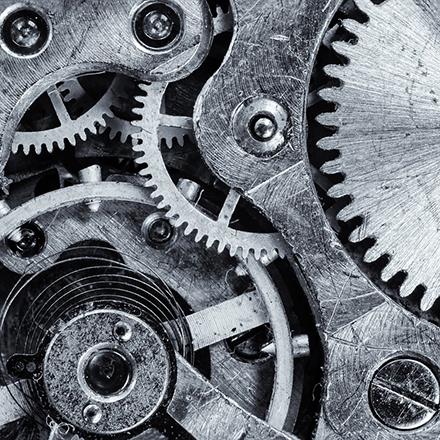 77 Massachusetts Avenue
Building 1-112
Cambridge MA, 02139
617-253-2291
megradoffice@mit.edu
Website:
Mechanical Engineering
Application Opens:
September 15
Deadline:
December 15 at 11:59 PM Eastern Time
Fee:
$75.00
Fall Term (September)
Summer Term (June)
Master of Engineering in Manufacturing (MEng)
Master of Science in Mechanical Engineering (SM)
Master of Science in Ocean Engineering (SM)
Master of Science in Oceanographic Engineering (SM)
Master of Science in Naval Architecture and Marine Engineering (SM)
Mechanical Engineer's Degree
Naval Engineer's Degree
Doctor of Philosophy (PhD)
Doctor of Science (ScD)
Graduate Record Examination (GRE)
General test not required for the 2022-2023 application cycle
International English Language Testing System (IELTS)
Minimum score required: 7
Electronic scores send to: MIT Graduate Admissions
Test of English as a Foreign Language (TOEFL)
Minimum score required: 100 (iBT) 600 (PBT)
Institute code: 3514
Department code not required
The IELTS exam is preferred over the TOEFL.
Waivers are not offered.
Applied Mechanics
Automotive & Aircraft Engines
Biomaterials
Biomechanics (LGO)
Biomechanics & Neural Control of Movement
Biomedical Engineering
Biorobotics
Combustion
Computational Fluid Dynamics
Computational Mechanics
Computer-Aided Design/Manufacturing
Controls
Cryogenics
Desalination
Design
Energy and Environmental Sustainability (LGO)
Energy and Power
Environmental Engineering
Finite Elements
Fluid Mechanics
Heat and Mass Transfer
Human-Machine Systems
Hydrodynamics of Vehicles (WHOI)
Instrumentation
Internal and External Combustion Engines
Management of Technology
Manufacturing (LGO)
Materials
Mechanical Behavior of Materials
Mechanics
Mechanics of Materials
MEMS and Nanotechnology
Micro-Electro-Mechanical Systems
Microfluid
Ocean Systems Management (LGO)
Optical Engineering
Optical Measurement
Precision Engineering
Robots, Manipulators and Teleoperators
Systems Design and Management
Technology and Policy
Telepresence (WHOI)
Thermodynamics
Transportation
Underwater Robotics (WHOI)
Available financial support varies significantly by program. Depending on the degree program, some students may be expected to provide their own financial resources.
For research programs, including the Master of Science and Doctor of Philosophy, the Department of Mechanical Engineering offers three types of financial assistance to graduate students: research assistantships, teaching assistantships, and fellowships.
The majority of research students in the MechE department are supported by research assistantships (RA). A full-time RA appointment provides a full tuition scholarship (i.e. covers tuition) plus a stipend. The Department of Mechanical Engineering also offers a limited number of Teaching Assistantships (TA), which also provides full tuition and a monthly stipend. Additionally, a number of students in the department are supported by fellowships from external agencies. The selection of fellowship candidates is merit-based, and typically reserved for students admitted directly into the PhD program. Please see the MechE website for more details.
For the Masters of Engineering in Manufacturing program, students must provide funding through their personal resources or by applying independently for outside scholarships and Fellowships.  Direct MIT Fellowship support is extremely limited. Teaching (TA-ships) or Research (RA-ships) funding cannot be used to support this degree.  The MEng is an intense professional degree program that requires full-time effort during all 12 months, and therefore MEng students are not eligible or able to undertake Teaching or Research Assistantships.  Please see the MechE MEng website for more details.
Required:
Online application
Statement of objectives
Three letters of recommendation
Transcripts
English proficiency exam scores
Supplemental questions are also required for MEng and LGO applicants.
Optional:
GRE scores (not required for 2022-2023 admissions cycle)
Early Admission may be available for MIT seniors in Mechanical Engineering.
« Back to programs