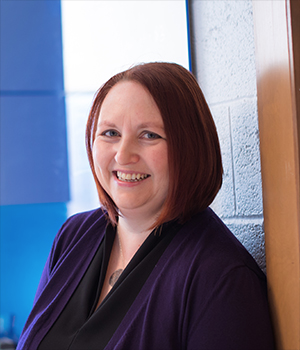 Colette Heald
(she/her)
Civil and Environmental Engineering and Earth, Atmospheric, and Planetary Sciences
An inspirational advocate
Mentees consider Colette Heald "inspirational" as both a science communicator and an advisor.
Colette Heald is a Professor in the Department of Civil and Environmental Engineering as well as a Professor of Earth, Atmospheric, and Planetary Sciences. Through her research, Heald investigates global atmospheric composition and chemistry, focusing on how this impacts air quality, climate, and environmental health. Heald's research has significantly advanced discussions of the combined effects of climate change and air pollution on diminishing crop yields and global food insecurity. She is the 2015 recipient of the James B. Macelwane Medal from the American Geophysics Union for outstanding contributions to the field by a young scientist.
Attentive communication
Heald emphasizes that a Ph.D. is an arduous process that "inevitably [has] personal and professional bumps." Most of all, Heald wants to "create an environment where members of [her] group can rely on [her] for research guidance and for support whenever they need it, while feeling empowered to lead their own research."
Heald achieves this balance through providing a forum for regular, clear communication and mutually agreeable expectations. Writes one advisee on speaking with Heald: "I know that I will be heard no matter what the case may be." Heald meets with each of her lab members weekly, finding that individual needs for these meetings vary greatly. Consistently and empathetically engaging with advisees is a Committed to Caring Mentoring Guidepost.
In the midst of the COVID-19 pandemic, Heald is keenly aware of the ways isolation hampers positivity and productivity. She devotes extra time to meeting with students and creating informal zoom breaks where students share "stories about how we are all adapting to this new normal." She looks forward to the time when it will be safe to return to an in-person "vibrant back-and-forth on research and technical questions."
Structural and individual support
Navigating an academic field is often rife with obstacles. Heald supports her students by communicating with them about the norms of the field as well as advocating for them in inequitable situations and when dealing with challenging personalities.
In one instance, a postdoc lost their funding and Heald found financial support for them as well as "fought to remove potentially discriminatory practices in funding [maternity] leave that might bias professors away from hiring women postdocs," according to a nominator. Heald's advocacy spans both individual situations and work on structural reform. Further, Heald supports students who wish to pursue non-academic careers, helping them train in areas beyond their research.
Heald developed conscientious and considerate advising practices over time, through observing what was effective in her and others' mentoring relationships. As a postdoc, she attended three laboratory groups' meetings and observed the professors' differing approaches. She emphasizes the development of an advising style that works both for the individual mentee and the advisor. Over the years, Heald notes, "I have become more comfortable introducing a personal element to my mentoring style."
Describing Colette concisely, one advisee opts for "#mentorgoals."