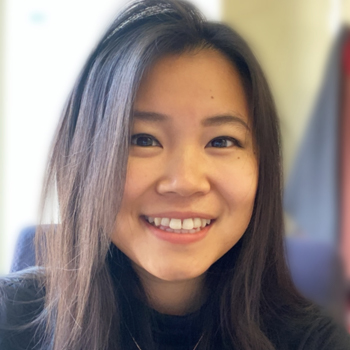 Survive? No, let's thrive
How I found balance at MIT
"You're going to MIT? Pfft, have fun getting a social life – nobody has one there."
"I've heard that people only eat, sleep and work at MIT. Sometimes they have to choose two out of the three…"
"Good luck surviving; you're going to need it!"
These were some of the responses I got when I told my college friends and professors that I was headed to MIT. Although I received plenty of supportive comments, I couldn't help but fixate on the ones foreboding a shut-in life at MIT. It got to the point where I started to dread my first day of graduate school, and my anxiety grew worse and worse every day. Were they right? Would I really have to shut out the world for the next five years? I worried endlessly about this seemingly inevitable prophecy: I was going to walk out of MIT as a mere shell of my former self.
During my first semester, it seemed like my worst fears were coming true. My schedule filled to the brim with potential advisor meetings, classes, office hours, and recitations to attend. At times, I barely had the time to cook, sleep, and tend to other basic needs. It felt like I was swept into a deluge of responsibilities, as my peers had predicted. I needed to find a reprieve amid this chaos.
Driven by my desire to regain some normalcy, I made it my intention to find something to do for fun. Anything. To my surprise, it wasn't too hard to find fun activities. For every email I got regarding classes and research, I also received one about random events happening on campus. One particular email noted that an MIT Waltz club lesson/dance was going to be held in Ashdown, the graduate dorm that I lived in. They taught various types of social dance or partnered dance with the main intention of socializing and having fun. Having never social danced before, let alone waltzed, I had some concerns. What if I only ended up dancing with, like, two other people? On the other hand, what if I had an entire audience to witness my (potentially) two left feet?
After mulling about, I decided that it was worth a try, for the following reasons:
Even if I ended up feeling awkward/embarrassed, the lesson itself was only 30 minutes long. I'd taken showers longer than that! In the worst-case scenario, I'd be uncomfortable for a little bit, learn that partnered dance wasn't my thing, and run back to my room in a New York minute.
I had always loved watching ballroom and partnered dance, so this completely free, convenient event was the place to try it out for myself.
Graduate school seemed like the perfect time to try something new, as there weren't going to be many opportunities for me to try something like social dance so easily (and cheaply!) once I graduated.
With this in mind, I went to the first lesson, trepidatious but excited.
I was immediately hooked. I loved the lesson so much that I stayed the entire free-dance portion, dancing and laughing and making new friends. Not only did I become a regular, but I also joined other clubs like the Swing Dance club and introduced a few of my classmates to social dance. We made Wednesday nights our "mini weekend" – a little dance break that made the long, long weeks more manageable. Soon after, our involvement with the dance community extended into the greater Boston area, branching out into salsa, bachata, cha-cha, ballroom, and more. What I loved about social dance was how it combined socializing, de-stressing, and physical activity into one package. There was no way to stress about problem sets while figuring out fancy footwork, and, after dancing, I always felt refreshed enough to tackle my next academic challenge. Paradoxically, by putting in the time to relax, I actually gained more control over my time. I was so stressed out before that it impaired my ability to objectively manage time. Dance cleared my head so that I could find a routine that supported both my academic goals and my social identity. It was because of this newfound hobby that I was able to keep up with the intensity of my studies during my first year at MIT.
My second year started off with the pandemic in full swing, and I could no longer waltz my way out of stress. Fortunately, it was easy to find other ways to stay sane. I was a part of the Chemical Engineering Graduate Student Committee, which runs all types of MIT-funded social events. An avid trivia lover, I decided to hold a monthly virtual Trivia Night. I was a little worried at first that people weren't going to enjoy it or that they weren't going to attend. I mean, be honest: how many Zoom events have you attended that were actually fun? However, I figured from my experience with dance that it was worth a shot anyway; I had nothing to lose, and it'd still be fun just writing up the questions. Thus, I wrote up my first ChemE Trivia PowerPoint and co-hosted my very first ChemE Trivia Night.
At first, 10 people came. The next time, 20. After that, 30. Soon, 60+ attendants came each night, some regulars, others newbies. I played an Alex Trebek and quizzed people on all sorts of (mostly) non-science questions, like "Who betrays Dumbledore's Army in the Harry Potter series?" and "Who defeated the Bears by one point in their opening game for the 2018 NFL season?" (If you were wondering, the answers are "Marietta Edgecombe" and "The Green Bay Packers", respectively). Trivia became an easy way for me to connect with the rest of my MIT community when it was impossible for us to meet in person. These trivia nights, as well as the other events hosted, made it so that it didn't matter if I was with my friends in person or online – I always had a way to destress and restore my excitement for work.If I could go back in time and talk to my old self, I'd tell her that she should take those harrowing admonitions from her college peers with a huge grain of salt. In reality, there was no prophecy stating that I'd end up sacrificing my quality of life for my degree. I don't want to downplay how difficult studying at MIT can be – people say "learning at MIT is like drinking from a fire hydrant" for a reason. Everyone's experiences are also different, and other people may disagree with me on how difficult it is to find a satisfying work-life balance. However, I do know that both my satisfaction in my social and academic life skyrocketed after I made the decision to strive for that balance. Finding balance in life is rarely easy, and it can require intentionality and risk taking. But the payoff makes life so much sweeter.
« Back to Blog