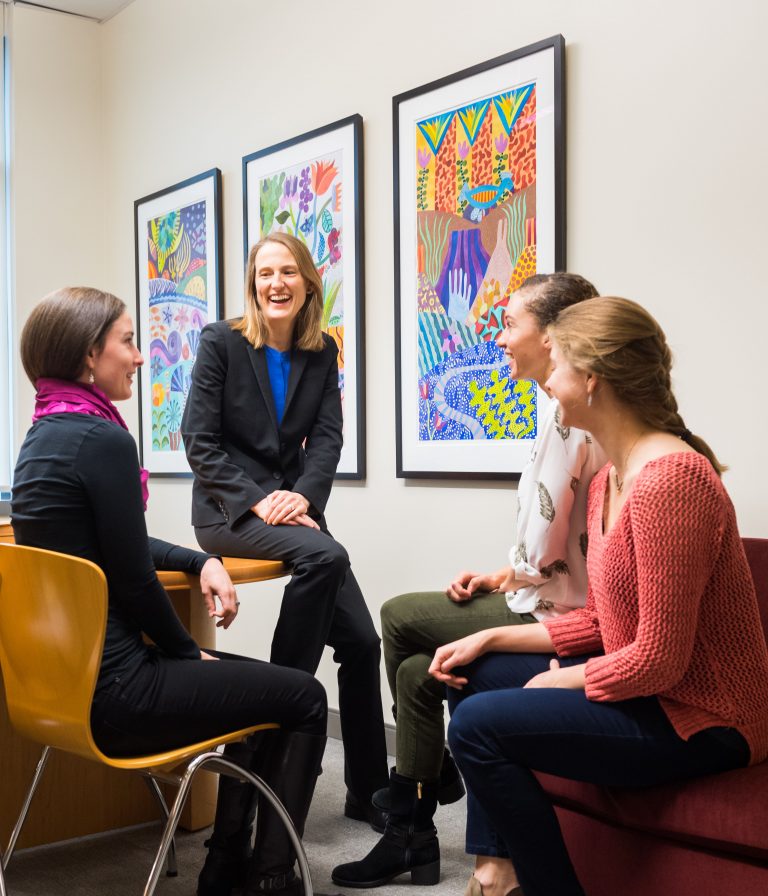 Kate Kellogg
(she/her)
Management
The little things and the big things 
Professor Katherine 'Kate' Kellogg goes above and beyond to provide both professional and personal guidance to help her students find their own path forward. Kate "is always generous with her time" answering student questions about research, guiding students through the committee selection and review process, or providing edits on papers. Her mentees feel like Kate is always watching out for them, continually forwarding them articles and professional opportunities that fit their interests. Additionally, Kate "adds a human element to the research process" through her willingness to share personal stories of her own experiences during challenging times in her research, always game to share her 'tips and tricks of the trade.' One student in particular, who faced serious health issues early in her studies, relates how Kate did everything she could to help her get the resources and space to make a full recovery. This student largely credits her current success to Kate, to "her belief in and support of me." Kate's caring gestures, like delivering flowers to an advisee after she passed her general exam, are felt and deeply appreciated. Her students feel "incredibly supported both as people and as students."
Kate Kellogg has also been a valuable resource to young women and new mothers. She is open to having candid conversations about integrating roles of being a "professional woman and mother in academia," a genuinely valuable resource for female researchers. She is supportive and has helped her students navigate having children in graduate school, doing both the little things like sending a baby gift and asking to see pictures, and the big things like helping students to plan their research around their pregnancy and maternity leave.
Kate Kellogg is the Sloan Distinguished Professor in Management and a Professor of Business Administration in the Work and Organization Studies Department at the MIT Sloan School of Management. Kate teaches, researches, and writes about institutional change and new models of work and employment in healthcare. She is the author of the award winning book Challenging Operations: Medical Reform and Resistance in Surgery. Before coming to MIT, she spent six years in management consulting at Bain & Company and Health Advances, and several years as vice president of sales and marketing for the Baltimore/Washington American Red Cross.
Professor Kellogg provides the support her students need to develop into successful researchers and professionals. Kate always goes the extra mile for her students, and her kindness is truly felt by all around her. We thank you, Kate, for your commitment to caring at MIT.