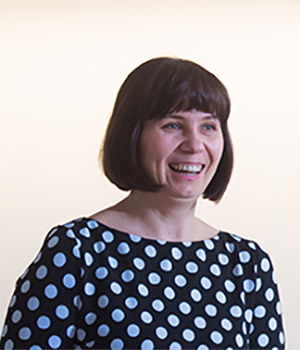 Anna Mikusheva
(she/her)
Economics
Respect first
As a role model, Anna Mikusheva is of "paramount" importance, according to one student nominator. She steadfastly guides students in developing their research capabilities and launching their careers.
Anna Mikusheva is an Associate Professor of Economics. Mikusheva is an econometrician: her research focuses on improving the reliability of estimation techniques that economists use. In particular, she develops new methods of statistical estimation and inferences that robustly work when the data have low signal about structural economic models. Mikusheva is a past recipient of the Elaine Bennett Research Prize, which recognizes outstanding research in economics by a woman at the beginning of her career. She holds Ph.Ds. from both Harvard and Moscow State University.
Dedicating time
Students attest to Mikusheva's remarkable generosity with time and mentorship. One student mentions Mikusheva devoting considerable time and energy to preparing them for the job market. "She went with me from the place where I could not combine two sentences to a coherent 30-page draft. She does that [for] everyone who asks her for help."
Mikusheva is committed to accurately conveying to her students what to expect from an academic lifestyle. She writes, "it is crucial to share the challenges and questions I am facing in my academic life… with students, as they tend to put a lot of pressure on themselves to be perfect or do exceptionally well."
Further, Mikusheva helps convey norms about the field to those who may face obstacles. According to a nominator, Mikusheva "demonstrates how women can excel in this male-dominated field… [while being] honest about the challenges [women] face." In particular, Mikusheva prepares students for "delicate questions" they may face during job searches. Providing informal advising about the system of academia is a C2C Mentoring Guidepost.
Confidence in students' capability
Mikusheva has a deep regard for her students, describing them as "wicked smart… very, very talented." She acknowledges their expertise and "trust[s] their judgment." This comes through clearly to students. They mention feeling validated and having renewed energy to pursue their research based on Mikusheva's support.
Anna Mikusheva is keen to support student ideas. She writes, "I prioritize independence and creativity." Her emphasis is on positive feedback, finding students are generally remarkably capable, though often lack confidence. "It's important to have a trusting mentor who believes in you," she says.
Empathetic about the difficulties of working in isolation during the Covid-19 pandemic, Mikusheva habitually reaches out to students. Mikusheva recognizes the difficulty of maintaining focus and connection. As a result, she thinks it is incumbent on advisors to "be proactive" in reaching out to students and meeting regularly. She opines, "checking in about how life goes is very valuable and maintains a positive relationship."