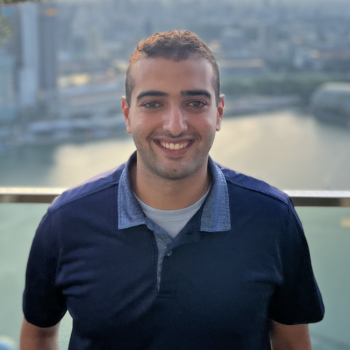 Ode to Cambridgeport
Why Cambridgeport is the best neighborhood in the Greater Boston Area
I have lived in Cambridgeport for only a short two years, but as my time here draws to a close, it only feels right to eulogize this wonderful neighborhood.
For those who have not yet had the pleasure of visiting, Cambridgeport is MIT's pentagonal neighbor to the Northwest. Cambridgeport is bounded by the Charles River to the West, MIT to the South, Mass Ave to the East, and Riverside to the North. Now, some of you may wonder where Central Square ends and Cambridgeport begins. This would be a wise question, but a fruitless pursuit, as I don't even believe the City of Cambridge knows. Using the borders defined by Google Maps (see the red outline in the image below), the residents of Sid Pac, Ashdown, and Edgerton are Cambridgeporters, as some of them will proudly share.
Screenshot from Google Maps.
Of Cambridgeport's many wonderful qualities, its advantageous geographic positioning may be its most obvious. Cambridgeporters are all, of course, within walking distance of MIT's campus. Many of us can also easily walk to Harvard (whether that's a pro or a con depends on the proclivity of the MIT student). We also have the pleasure of walking to both the BU bridge and the Harvard bridge, giving us matchless access to Boston. Residents are ever grateful for the luxurious transportation offered by the City of Cambridge: the EZRide bus. The EZRide cuts through the heart of Cambridgeport and offers complimentary service to MIT's campus, Kendall Square, and North Station, providing an unparalleled commuting experience. 
The Cambridgeporter also boasts access to fine dining. Renowned restaurants like Flour Café and Dunkin Donuts are mainstays frequented by many. However, residents are more hesitant to give away local secrets like Cambridge Pizzeria, Dimi's Place, and Surya Indian Kitchen. These hidden gems offer excellent food at reasonable prices. Perhaps the worst kept secret in Cambridgeport is its famous marketplace: Trader Joe's on Magazine St. Customers travel far and wide to trade at this hub for local produce, delicious delicatessen, and an enviable array of frozen prepared meals.
Visitors and residents cherish the many parks and green spaces that dot the Cambridgeport landscape. Magazine Beach, the largest park in the neighborhood, claims many exciting attractions: an Olympic-sized swimming pool, freshly-seeded soccer fields, and an outdoor gym. Veterans Memorial Swimming and Wading Pool is free to the public and open every day in the summer. Magazine Beach is also home to the historic, 154-year-old Riverside Boat Club, an open club of which any interested individual can become a member by only promising to follow club rules. Other parks, like Dana Park, David Nunes Park, and Alberico Park offer a fusion of wonderful family-friendly playgrounds with an avid and competitive pick-up sports scene.
Cambridgeporters are among the most jovial and neighborly residents in the Greater Boston Area. They are a diverse group of residents who are generally excited to meet their neighbors. This is never more evident than on Halloween, during which families and children flood the streets and enthusiastically celebrate the holiday. Residents open their doors and share in the holiday spirit by offering delectable treats to the small, spooky visitors.
All in all, Cambridgeport's accessible location, fine dining, robust local park system, and strong community position it as my favorite neighborhood in the Greater Boston Area in which to live. As I set up camp in a new part of town, I will definitely miss my time living in Cambridgeport. I recommend that the MIT grad students living nearby explore this often underutilized neighborhood. Take a walk in Magazine Beach. Grab some lamb vindaloo at Surya Kitchen. Throw a block party and meet your neighbors (on the City's dime, no less). The grad school grind can make us forget how lucky we are to be living in an amazing city with a lot to offer- let's make the most of our time living here!
« Back to Blog