And the slow path to recovery
I got off the escalator and stepped onto the platform. Three minutes until the train, eighteen minutes until I get to MIT, twenty minutes until my meeting. My breath was a bit fast: I'd been walking briskly. Suddenly, my chest tightened, and no more air could get in. My first reaction wasn't fear – it […]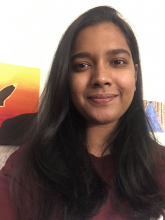 …or an ode to now dead literary references?
Spoiler Alert: If you haven't read Harry Potter, Catch-22, The Hitchhiker's Guide to the Galaxy, The Count of Monte Cristo – there are a few references here that you may want to skip. If I were a troubled friend seeking advice, I might ask you to be the Jeeves to my Wooster, or if grad school […]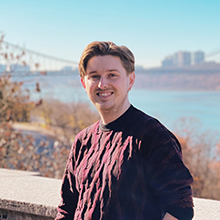 Mixing Metaphors with Meaning
As a budding biologist, I am familiar with the way metaphor is employed to effectively communicate scientific concepts. For example, the molecule of the moment is messenger RNA, whose name represents the fact that mRNA is a transient molecule that transports information from the genome to the ribosome (the protein-making machinery), where it is translated […]

For one grad student, holding onto their scientific dreams involves more literal grip strength than you might think!
I was skimming the schedule of a conference last week when I saw the last thing any 6th year PhD student wants to see: a title that could describe my project, on someone else's abstract. I froze with dread. Did I just get scooped? No: the other project used a different experimental approach in a […]

Prioritizing my mental health over qualifying exams
This is my story of how I prioritized my mental health over qualifying exams. When I was studying for quals1, my phone kept autocorrecting quals to whales. I thought it was funny and poetic, because the stress of quals felt like a whale on me. Before reading this, I want to mention that what you […]