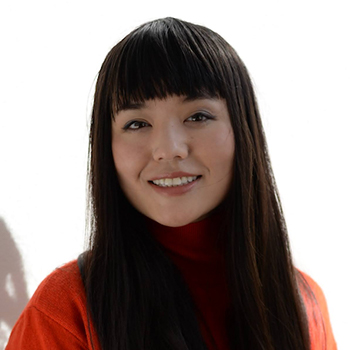 New England-themed reading list
Weathering this Winter with Literary Escapes
First Impressions
I grew up in southwestern China and Singapore, two sweltering hot places on Earth. In 2015, when I graduated from a college in Connecticut not too far from here, I decided that never again would I venture back to the New England climate and promptly moved to California. Well, fast forward to 2020, here I am, back on the East Coast for graduate school. This time, however, I decided to make a difference to my appreciation of New England by taking literary escapes — reading the books and tracing the steps of the authors who had once resided in this region.
The idea came to me earlier in 2020 when I watched Greta Gerwig's reconfiguration of Little Women. Seeing the March sisters running around in the snow––despite the cold air, the dark sky, and the shrunken and bare trees––warmed my heart. Suddenly New England winter didn't seem so gloomy. I can't say that the movie completely changed my view of sun-soaked California versus the East Coast, but it did help me realize that the literary history of a place brings comfort in a way nothing else can. And New England has a lot to offer in this alley, given its rich list of great writers. This blog post is an attempt to share this joy, to light up your winter, as the thoughts of great writers who had passed through this region did for me.
Louisa May Alcott, the Orchard House
Concord, Massachusetts
"I want to do something splendid…something heroic or wonderful that won't be forgotten after I'm dead. I don't know what, but I'm on the watch for it and mean to astonish you all someday."
 — Louisa May Alcott, Little Women
"Own Your Story"
Saoirse Ronan is Jo March
Official poster of Greta Gerwig's adaptation of LITTLE WOMEN (2019) (Source)
I omitted reading Little Women while growing up, because as a smug and tomboyish little girl, the last thing I cared to read about was "Little" women. That was my loss. Don't ever judge a book by its cover! As Greta Gerwig––the director of the 2019 rendering of the novel––put it, this book is "a superhero origin story for ambitious girls." And it is not just for girls. It is also "a tale of art, ambition and money," topics from the 19th century that all humans can understand and relate to even today. Especially today! The image of Jo March, the protagonist of the story, traveling back from the city to her home, forced to confront the question of what she wants from life is etched in my memory, maybe because the pandemic has brought up the same question to me.
One afternoon, sitting in my dorm in the deep winter of New England, I reopened Little Women. I found a picture of the Orchard House in Concord, Massachusetts, the house Louisa Alcott's grew up in, which she based the novel on. The picture was taken in the summer. A small winding path lined by flowers led up to the warm, welcoming house. I closed my eyes and imagined myself there, taking in the smell of the trees, the gentle sunshine, the humid air, and even the buzzing mosquitoes. It took a harsh winter and a quarantine for me to learn to appreciate New England. But now I know how enchanting the East Coast can be, and I am planning to visit the Orchard House first thing out of this quarantine.
The Orchard House in Concord, Massachusetts (Source)
Vladimir Nabokov, The Harvard Museum of Natural History
Cambridge, Massachusetts
Did I ever mention that her bare arm bore the 8 of vaccination? That I loved her hopelessly? That she was only fourteen? An inquisitive butterfly passed, dipping, between us.
— Vladimir Nabokov, Lolita
Unlabeled butterflies by Nabokov on a copy of the first American edition of Lolita from 1958. (Source)
I have read no writers more talented with words than Nabokov. I was even more astonished to learn that he was a scientist, too. A lepidopterist, to be precise, one who studies butterflies. He was so good that he got tenured at the Harvard Museum of Comparative Zoology, and his work is now one of the most popular collections at the Museum. During his tenure, Nabokov lived at 8 Craigie Circle, a crummy little apartment near the university, where he wrote his first great American novel, Bend Sinister.
A picture of Nabokov hunting butterflies in the Alps.
"I have hunted butterflies in various climes and disguises; as a pretty boy in knickerbockers and sailor cap; as a lanky cosmopolitan expatriate in flannel bags and beret; as a fat hatless old man in shorts" — Vladimir Nabokov, Speak, Memory (Source)
Now when I stare outside my dorm overlooking a parking lot with dirty snow pushed to the edges of the streets, I imagine Nabokov getting engrossed in the work of arts and science. I enjoy thinking of the good company I have as I dive deep into my study. I feel in awe of what I am learning and at the same time, at a loss for words to describe the beauty I see. So let me end this section with what Nabokov had to say about science:
"Dark pictures, thrones, the stones that pilgrims kiss 
Poems that take a thousand years to die
But ape the immortality of this
Red label on a little butterfly"
Second Take
Tracing the literary history of New England with the lives and works of great authors made me see this place for what it really is. I plan to continue this literary journey. And who knows, if I do get to the end of the following list, I might even learn to love the weather here.
Herman Melville, Moby Dick, Nantucket, Massachusetts
Sometimes we just want adventures, voyages, odysseys, Jack Sparrow, the Kraken, the calling of the wild, and/or reading 50 pages about ship building.
Nathaniel Hawthorne, the Scarlet Letter, Salem, Massachusetts
Salem is certainly interesting!
Henry David Thoreau, Walden Pond, Concord, Massachusetts
I can't claim to be able to read HDT's musings in full, but I did pay a visit to the beautiful lake in the summer. It's great for contemplating your life, although not so much for swimming.
Stephen King, On Writing: A Memoir of the Craft, Bangor, Maine
I have a lot of respect for King's prolificacy. He even wrote a book for how writers can stay disciplined and write, a craft that is certainly easier when it's freezing outside!
Isaac Assimov, Foundation Series, Boston, Massachusetts
The acclaimed sci-fi writer apparently loathed travelling and rarely left Boston, but he travelled throughout the multiverse of his imagination. I aspire to do the same!
« Back to Blog