Life lessons from a cookie
What the science of baking taught me about leaving home and entering a new environment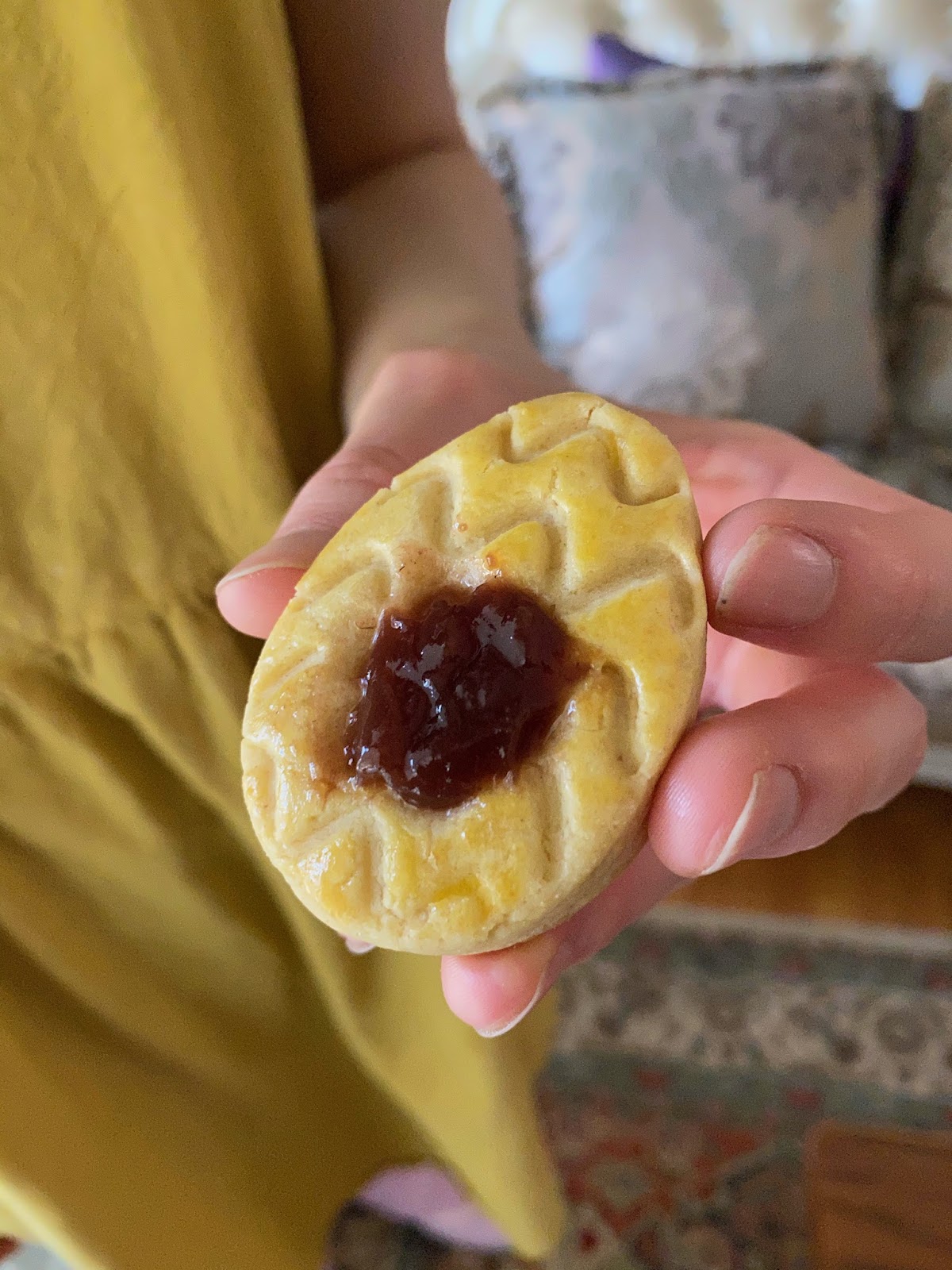 One of the most famous movie quotes is Forrest Gump's, "Life is like a box of chocolates. You never know what you're gonna get." As a hobby baker with a mega sweet tooth, I feel obligated to come up with my own metaphor: Growing up is like being inside of a baking cookie.
To me, it's not just any random cookie, but a homemade lemon shortbread cookie; at home, we call these cookies Mailänderli, the German word for butter biscuits. When you bite into them, the sweet and sour cookie melts partly on the tongue, releasing a Chanel-worthy scent of lemon, vanilla, and caramel. These cookies are a family classic.
A few years ago, I stumbled upon my grandma's recipe for Mailänderli written in German. After translating the instructions, I adapted the recipe to my own tastes. The recipe reliably produces crispy, cakey, sweet patches of amazingness, but these cookies are so much more than their final form.
During the mixing process, little pockets of air are introduced into the batter. As the cookies warm in the oven, the butter in the batter melts and releases trapped air and water, which expands the air pockets formed while mixing the dough. The coagulation of egg and flour proteins trap water and form a continuous network that surrounds the expanding bubbles, creating a home that protects the gases from the outside world as they mature.
Just like a pocket of air in a baking cookie, I've been growing inside of my own bubble. First, in a cozy home with a large lemon tree and a narrow kitchen filled with enticing flavors. For years, I cocooned myself in a pink bedroom containing hundreds of books and a growing collection of stuffed elephants.
After high school, I jumped from one bubble into another. I went to Olin, a small engineering college with less than 400 students nestled in the Boston suburbs. Everyone called it "The Olin Bubble". The campus even looked like one large air pocket with three buildings forming a circle around an oval quad. On campus, I delved into my favorite subjects, societal computing and data science, but just as I was about to poke at the boundaries of the Olin Bubble as a junior, I was thrust back into my first enclosure with the onset of the COVID-19 pandemic.
Catapulted back into my childhood bedroom, I felt a growing compulsion to spring out and leave. The pressure slowly mounted as I applied to fellowships and grad schools. The application process was arduous. I scanned CSRankings to find potential schools and then scoured faculty websites to see what sort of research interested me the most. Once applications were submitted, I anxiously chewed on my fingernails, swamping myself in work to ignore the "you definitely won't get in" thoughts in my head. Eventually, results filtered in, a mixed bag of acceptances and rejections. Deciding which program to join wasn't as challenging as the application process.
I did my research, but a part of me knew from the start that I would end up joining the Center for Constructive Communication (CCC) at the Media Lab. It appeared to have all my favorite aspects about Olin, being project-oriented and student-driven, while taking it to the next level with a ton of available resources and a large close-knit group filled with amazing people to learn from. Once I committed to MIT, it was time for my bubble to rupture.
Back in the oven, as the cookie bakes, the air pockets are no longer able to contain the expanding gases, and the bubbles burst, forming a porous sponge-like texture, and releasing the excited gases out of their nests to go on their own adventures outside of the cookie world. As the gases escape, the cookies lose a lot of moisture and weight. The lack of water forms a dry and hard crust on the surface, which eventually browns as the sugars caramelize, forming a sugary lemon scent that spreads throughout the kitchen. At this point, the cookies are done, but the story of the gases that left isn't over yet.
Just like the gases leaving the cookie, it was my turn to leave home. In May, I bought my first one-way ticket from San Francisco to Boston. I hummed with excitement to stock up my first apartment and explore the city before the semester started. My excitement intermingled with the nervousness of venturing into a new research environment. After spending a year and a half hunkered down at home, shielded from other people by a computer monitor, I was anxious to meet so many people in person again.
The first time I went inside the Media Lab to pick up my laptop, the interior was eerily quiet. The white, spacious room contained clusters of empty chairs. I peered above me, scanning the glass walls outlining all six floors. Nobody was around. I rode the glass elevators to the fifth floor.
Outside the doors to the lab, it was silent, but the inside bustled with people who were cleaning for the upcoming semester. I was welcomed into the lab and introduced to everyone there. Heather, the senior administrator at CCC, gave me a mini tour of the lab, excitedly pointing out all the areas where new couches and lockers were going to go. Heather even gifted me a backpack, t-shirt, and coffee table to go along with my laptop— a perfect way to start my grad school experience! I know that my next few years will be challenging, but after meeting people from my lab, I realized that I've found a supportive place to explore beyond my bubble.
« Back to Blog