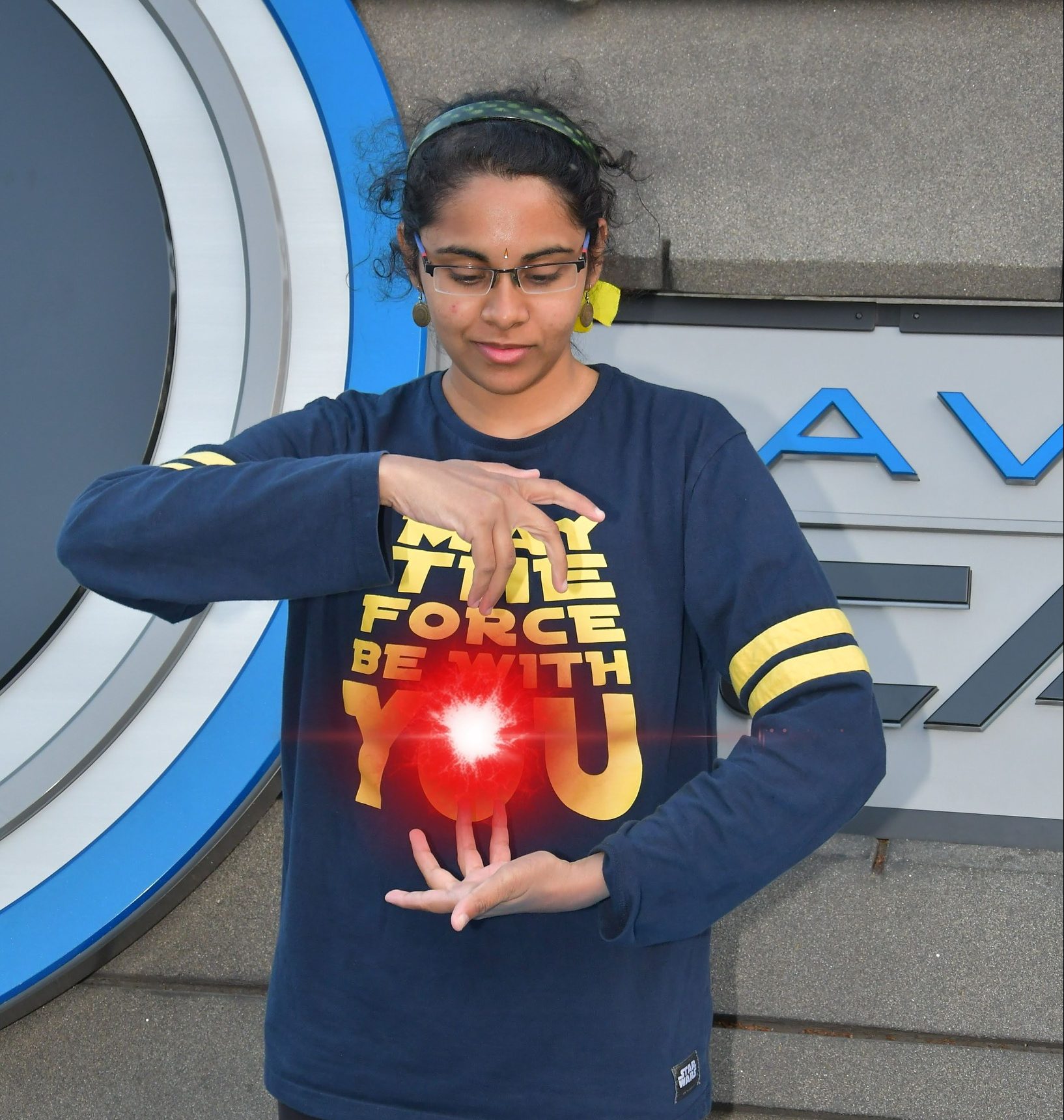 How I turned into a college journalist and met John David Washington
Writing for The Tech brought me closer to Hollywood celebrities.
One of the first things that comes to my mind when I think of entertainment is, without a second thought, movies. As a child, I pestered my parents to take me to the cinemas for every new release in town. I like to call myself an empathetic person, and true to the quality, I am very immersed while watching movies. I am not exaggerating when I say that I walked out of the cinemas with red, puffy eyes after watching Inside Out! My love for movies extends beyond just watching them to picking them apart scene by scene. I used to discuss movies with my friends and would go on and on about them forever explaining the subtleties and intricacies. I then took it up a notch and started writing 'mini-reviews' of movies I loved or hated on Facebook.
During the pandemic in August of 2020, I came across an advertisement from The Tech asking students to join them and write movie reviews in their Arts section. The Tech is MIT's very own student-run newspaper, predominantly run by the undergrads. Although I wanted to get involved with The Tech in my attempts to maintain a decent work-life balance during the pandemic, I had my reservations about being a grad student trying to join a college newspaper primarily run by undergrads. However, I wrote to the editors asking them if I could review a movie and they were more than happy to welcome me on board. I screamed "Yes!" and got started with my first movie review about Shakuntala Devi – an Indian biographical drama about a female mathematician.
My very first movie review in my college newspaper – I was on cloud nine! I shared it with all my friends and family members. I felt motivated to write even more reviews, so I took it upon myself to watch and review The Fugitive – a movie starring my favorite actor Harrison Ford! And of course, I gave it a 5-star rating which had nothing to do with my love for Harrison Ford but a genuine appreciation for the movie and his role in the movie.
One of the perks of being a writer at The Tech is that we get opportunities to watch movies at early screenings held for the press and interview movie stars. One such opportunity came my way one fine day. I was checking my Spam folder in my email and came across an email from the Arts editors advertising an opportunity to watch Christopher Nolan's Tenet at an early screening and interview lead actor John David Washington. I had no clue why the Arts emails automatically ended up in my Spam folder. But the damage had been done. It had been a few hours, and that was enough time for another other reviewer to claim the opportunity. Although I wanted to respond to that email, my hesitation did not let me. At the same time, I could not delete the email either. I just shut my laptop and sat on my bed feeling terrible at not having checked my Spam folder sooner.
I slept it off and the next day in the evening, I decided to respond to the email expressing my interest in covering the interview. I woke up the next day to an email that let me know that the opportunity had already been claimed. If everything until then did not already crush my hopes, this email successfully did. I felt sad, but I moved on with my day.
Later that evening, I was pleasantly surprised and confused when I was CC'ed on an email from the Arts editors telling the Warner Brothers representative, "Vyshnavi will be attending the screening of Tenet and will interview John David Washington". At first, I felt completely blank. I was still absorbing the shock of it all, and slowly my lips curved into a wide smile. I was curious to see what changed and started reading through the never-ending thread of emails. I found that Warner Brothers contacted the Arts editors about attending the Tenet screening in Boston. However, most of the Arts editors were away from Boston since the pandemic sent many students back home. Although two of the editors from Knoxville and San Francisco tried to claim this opportunity, the movie was not being screened in either city. Since neither could attend the screening, I was ultimately given the chance to attend the private press screening in Boston. My excitement knew no bounds. I mean, what were the odds of not screening Tenet in a big city like San Francisco? After going through the entire thread, it hit me hard that if something is meant to be, it will be.
And well, the rest was history! I went to the private press screening of Tenet and thoroughly enjoyed the movie. I came back home with a lot to ruminate on. I then read through the press materials in preparation for my interview with John David Washington. I was so nervous that I practiced in front of my mirror how I would greet him. When the day finally came, I greeted him with a smile, "Hi John David, it's an absolute pleasure meeting you!" That was it – that was my moment. A moment filled with awe, amazement, happiness, and eternal gratitude to the universe for conspiring in my favor and making this happen. Needless to say, I shared the article with everyone. 
I went on to write more articles for The Tech and got promoted to a Staff Writer in the Arts section after publishing three articles within a semester, and gained access to perks such as joining The Tech annual retreat and banquet. Along the way, I had another brilliant opportunity to watch the Oscar winning Judas and the Black Messiah and interview its cast, including Daniel Kaluuya. Later in April of 2021, Daniel Kaluuya won an Oscar for the Best Supporting Actor in this movie. I never miss an opportunity to kid around saying, "See? I was his lucky talisman. I interviewed him, and two months later, he won an Oscar!" My interactions with Hollywood celebrities extended further into 2023 when I interviewed Matt Ruskin, the director of Boston Strangler.
My reviews in the Arts section were not restricted to movies alone. I also reviewed things ranging from J.P. Licks summer ice-cream flavors to art exhibitions like Imagine Van Gogh.
I have written 16 articles in the Arts section and 5 articles in the News section and enjoyed being a prolific writer for The Tech while always fulfilling my responsibilities as a grad student. The Tech gave me the platform to explore my passion for watching movies and dissecting them critically while also sharing it with others. Of course, the perks of meeting some of the most amazing Hollywood stars was something that kept me going as a Staff Writer at The Tech. I only wish I came across it much sooner. Who knows whom else I could have interviewed?
Some of the review articles I have written in the Arts section for The Tech.
Some of my other reviews in the Arts section are for the movies: Following, Mulan, Enola Holmes, Encanto, Fantastic Beasts: The Secrets of Dumbledore, Kantara, and Avatar: The Way of Water. I also reviewed other art exhibitions such as Art of the Brick and Immersive Disney Animation.
« Back to Blog