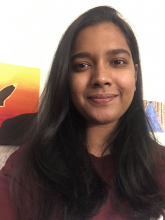 A guide to museums in Cambridge and Boston
My favorite museums near MIT
I come from a tropical country, which means that every December to March, I go to extraordinary lengths to minimize my outdoor time in an effort to escape the Boston cold. This city's winters have led me to explore options for indoor activities, that also meet my other constraints:
Proximity to campus (as I don't have a car)
Pocket friendly (let's face it, I am a grad student living on a stipend)
As safe as can be, given the pandemic situation
And most importantly: to the liking of the inner nerdy kid in me
As a result, over the past four years I have visited many, if not most, of the museums in Cambridge and Boston. So, without further rambling, here is a list of my favorite museums in the area, what they have to offer, and some details on MIT discounts and offers available to students:
I have been to this museum over five times. Though it's significantly smaller than the American Museum of Natural History in New York, it has an extraordinary collection of rocks and minerals, flora and fauna specimens, fossils, and skeletal remains. But the highlights are definitely the Blaschka flowers, and the taxidermy preserves of animals and birds from different continents. The Blaschka specimens are breathtakingly detailed, anatomically correct glass specimens of flora and fauna created by Czech glass artists, and father-son duo, Leopold and Rudolf Blaschka, for Harvard University. Most of the specimens are indiscernible as glass for they so closely resemble the living organisms being depicted. An afternoon tour of the museum, followed by a stop at L.A. Burdick for their signature hot chocolate offers a perfect escape from the woes of deadlines. During COVID, the museum shifted to an online reservation system and requires proof of vaccination or recent negative test. The student admission fee is $10, and only $8 if you reserve tickets through MITAC (MIT Activities Committee).
This museum is unlike any other museum I have ever visited. Technically an art museum, the Gardner Museum is home to extraordinary works including those by Titian, Raphael, Matisse, Rembrandt, Botticelli, Michelangelo among many others, and historical artifacts such as manuscripts and letters from significant historical figures. Isabella Stewart Gardner (1890-1924) was a philanthropist and art collector who constructed the museum in Fenway to house the remarkable collection of art she amassed over several decades. In her will, Mrs. Gardner created an endowment for the museum, and stipulated that none of the collection should be altered in any significant manner. Her wishes have been respected and the museum is exactly how Mrs. Gardner arranged it. More notably, the museum was home to a major art heist in 1990. Many people visit the museum just to see the empty frames that housed the stolen paintings from the widely publicized theft. Among the stolen works is Rembrandt's 'The Storm on the Sea of Galilee', and works by Degas, and Vermeer. The theft was the subject of a recent Netflix documentary 'This Is a Robbery'. I was enamored by the art, but to me the highlight was a collection of papers in a very small section of the museum. As someone who grew up reading fiction classics and counts The Count of Monte Cristo among her top three favorite books, it was incredible to see a manuscript of the Three Musketeers in Dumas's original writing. The museum has an eclectic and captivating collection. There really is something for everyone, including some delicious dessert options at the museum café. Admission to the Gardner Museum is completely free for MIT students thanks to the Council for Arts at MIT.
I absolutely love the MFA. It boasts a vast collection of art from different periods, countries, and cultures. But in addition to their regular exhibits, they have a variety of new exhibits every few months, on loan from museums and collectors from around the world. Ongoing exhibits include sculptures from ancient Greece, Rome, and Byzantine, works from Dutch and Flemish artists, and masterpieces from the Egyptian sculpture and pyramid age to name a few. It is captivating and exciting to be in the presence of so much art, created as part of civilizations long dead; societies that developed at the same time, yet with diametrically different beliefs and culture. One of the permanent exhibits – the Koch gallery, featuring art from 1500 – 1700 Europe, is a beautiful place to just sit and escape into a long-gone era.
If you are accompanied by kids, you may want to check out these museums:
During the day-to-day rigmarole of research, we often forget what made us pursue an education and career in science and tech. I am sure that like me, most of the graduate students at MIT were driven by curiosity, and a love for science – a fascination that started in middle school, and never really ended. Well, I feel like that long lost curious middle school kid whenever I visit the Museum of Science. The exhibits are focused on more fundamental ideas explained through interesting demonstrations and interactive exhibits. It also has a 4D theater, which I thoroughly enjoyed. The museum also hosts a variety of in-person and virtual science events for adults.
This is a small museum located at Griffin's Wharf, the site of the Boston Tea Party in December 1773. The museum doesn't have many exhibits, but they perform a re-enactment with a 3D background of the events that led up to the Tea Party. It's fun and engaging for children, and they get to go on an 18th century ship and throw tea into the sea. I went with my young nephews, who both loved the experience, and for me – it was a throwback to 7th grade, which was the year we covered the American revolution in school.
Other honorable mentions:
I know, I know – not a museum! But I love the aquarium and visiting Myrtle – the nearly ninety-year-old green sea turtle, who lives in the Giant Ocean Tank.
This is a small art museum in Seaport, exhibiting a series of changing exhibits from contemporary artists, many of which have interesting social commentary themes.
The Peabody Museum is a Harvard University Museum that exhibits a variety of artifacts and art from different historical places and peoples, with a focus on ethically preserving cultural heritage from around the world.
A brief note on MIT organizations that provide students access to these museums:
MITAC (MIT Activities Committee) is a non-profit organization that provides exclusive offers and discounts to MIT affiliates for museums, sports, activities, and other events around Boston. They have an office at the Stata Center and it's always worth checking their website and reaching out to them before purchasing a ticket.
Council for Arts at MIT (CAMIT) is an organization dedicated to providing access and engagement in all the arts to the MIT community. The council supports a variety of art programs in the institute, and provides free admission to the major art museums in Boston. Additionally, CAMIT provides students a subsidized college access card to the Boston Symphony Orchestra, and tickets to the Boston Ballet.
Hopefully, this blog post has provided you with a list of engaging places to visit over the upcoming weekends when the weather is not on your side. Happy museum-touring!
« Back to Blog