Wait, there's a fun scale?
Type II Fun - what it is, and why you should try it
As a statistics-loving graduate student, I am prone to quantifying everything. I have a tracking app for my running mileage, a separate one for my sleeping hours, and even a custom spreadsheet to grade fried hot chicken I've tried in Boston. One of the only areas of my life I don't quantify is the nebulous concept of fun. But fear not, this is only because I know exactly where my favorite type of fun falls on the fun scale.
You heard me right, the fun scale. A semi-official ranking with many explanatory blog posts, the fun scale goes from I to III and is mostly used to describe athletic activities. Type I fun is casual and enjoyable fun, where you enjoy yourself during your outing. Maybe you're out for a leisurely beach jog, or carving turns on a bluebird day in perfect powder on a ski mountain. You're outdoors, you're having a great time, and you're feeling good! Type III fun, on the other hand, is miserable. You didn't really intend for it to occur the way it did, you're miserable during it, and it was so difficult, intense, and painful that you're even miserable looking back on it. Often, it involves serious risk of injury or death. Maybe you broke your leg falling off a boulder while climbing in a rainstorm, or you got heat stroke from a summer trail run where you got lost, ran an extra 10 miles, and had to be carried out of the woods by rescuers. Type II fun, however, is my sweet spot.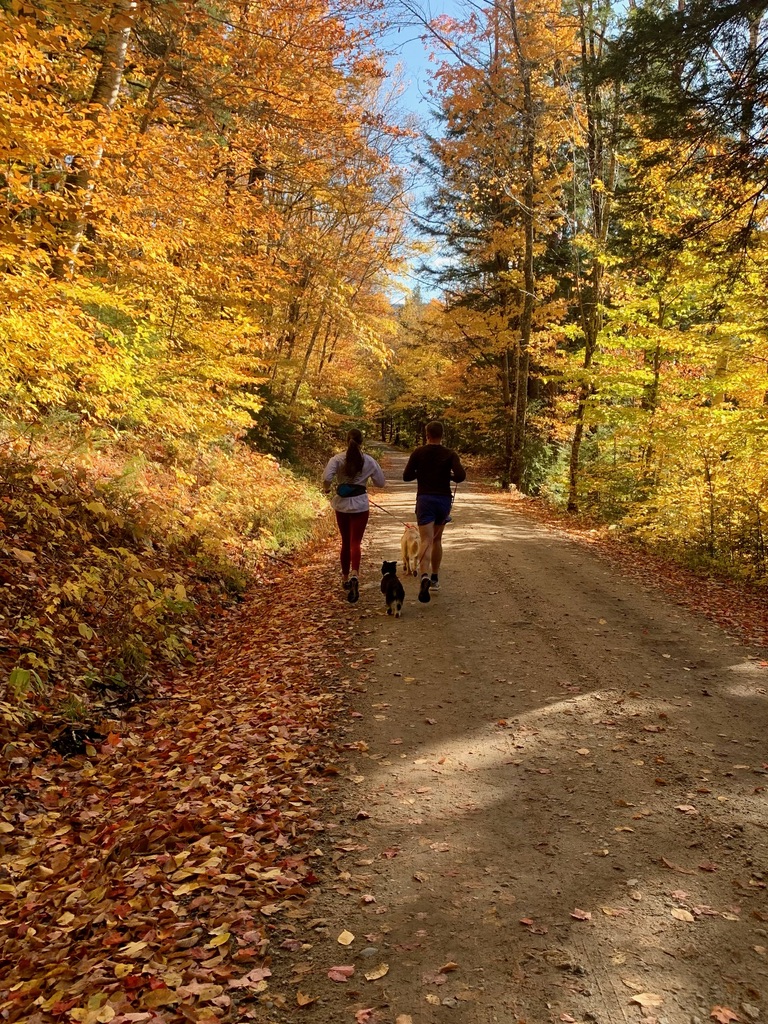 Type I fun- many people would probably enjoy a leisurely downhill run in perfect fall conditions with beautiful scenery.
 Type II fun encompasses adventures that hurt in the moment but in a satisfying way. These are the adventures you brag about over a beer for months after but were probably cursing yourself for attempting during the feat itself. Maybe you ran a marathon while undertrained, bonked at mile 20, but pushed yourself the rest of the way to the finish in exhausted agony. Perhaps you hiked 9 miles to the top of a mountain at 5 am in -30F windchill and can no longer feel any extremities, and then the ski down backcountry trails was too technically challenging to even enjoy, but you felt great about your skills at the end. I won't attempt to make the obvious connection between Type II outdoor fun and graduate school- I'll just say there's probably a reason why I regularly encounter semi-masochistic PhD students on mountain tops in terrible weather.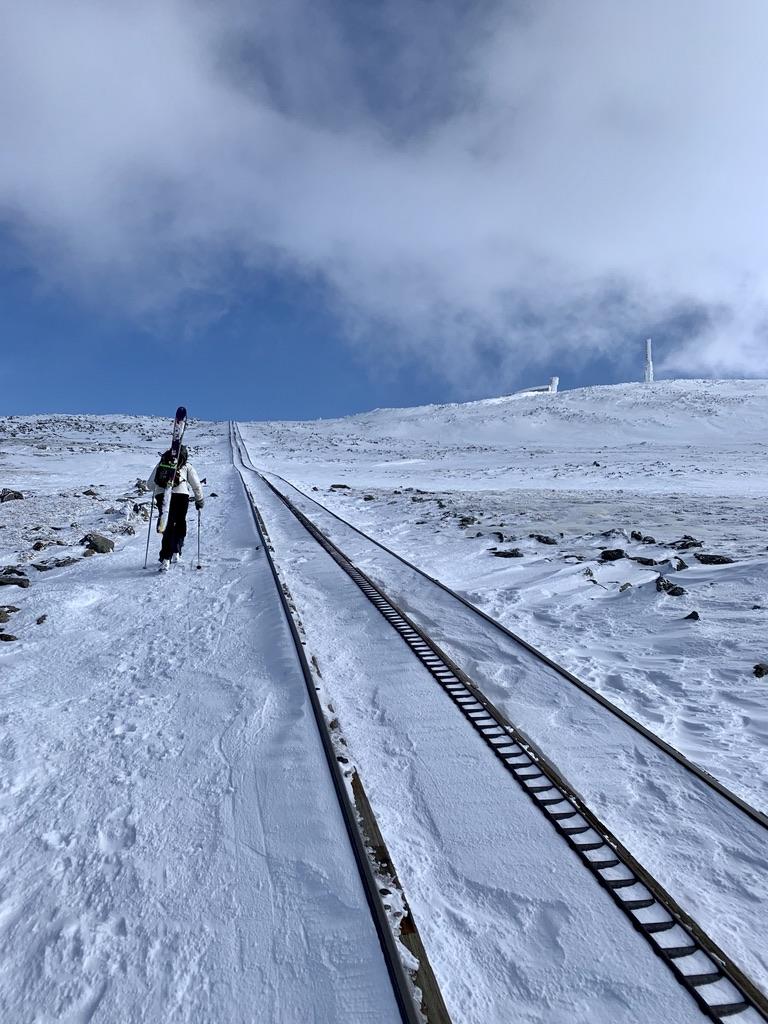 On the way up to the summit of Mt. Washington via the Cog Railway tracks in 10-degree weather. You can't tell from this photo, but the wind averaged 50 mph on the summit- we lost a pair of ski goggles to a wind gust.
Now you're thinking to yourself, "Wow! That sounds like my jam! How do I find some Type II fun around here?" Well, finding type II fun is all about the mindset. It's about setting out to do something ambitious and then pushing yourself to your limits no matter the weather or fatigue level, whatever that looks like for you (the graduate school metaphor is really writing itself, I swear). But Boston is perfectly positioned for access to beautiful and challenging settings. The Minuteman bike path, Battle Road trails, the Charles River bike path, and Middlesex Fells are all excellent spots to attempt biking or running endeavors. You could challenge yourself to your first 10-mile bike ride, or your first century (100 miler)! Maybe you've always thought the Boston Marathon was intriguing, so you decide to grind out 26.2 miles on the same route during Independent Activities Period (IAP). You could even choose to embark on a very long run where you try to hit every MBTA stop.
A little further outside of Boston, two to three hours north, are the White Mountains, my favorite backdrop for Type II fun. Two common difficult hikes/trail runs are the Presidential ("Presi") Traverse (roughly 20 miles, with ~8,300 feet of elevation gain, 8 peaks summited) and the Pemigewasset ("Pemi") Loop (28.7 miles, with ~9,100 feet of elevation gain, at least 8 peaks summited). In the winter, you can strap specialized backcountry skis (rentable at the MIT Outing Club, MITOC) onto your feet, and attempt to ski partway up Mt. Washington and then down one of any number of routes, depending on your ability level and the weather conditions. Type II fun isn't reckless, though, so you should always be prepared for the weather, the terrain, and the conditions, and not attempt adventures outside your technical ability level. You should always let someone know where you're going, when you'll be back, or bring a buddy. You should also be carrying all essential gear to self-rescue in case of emergency.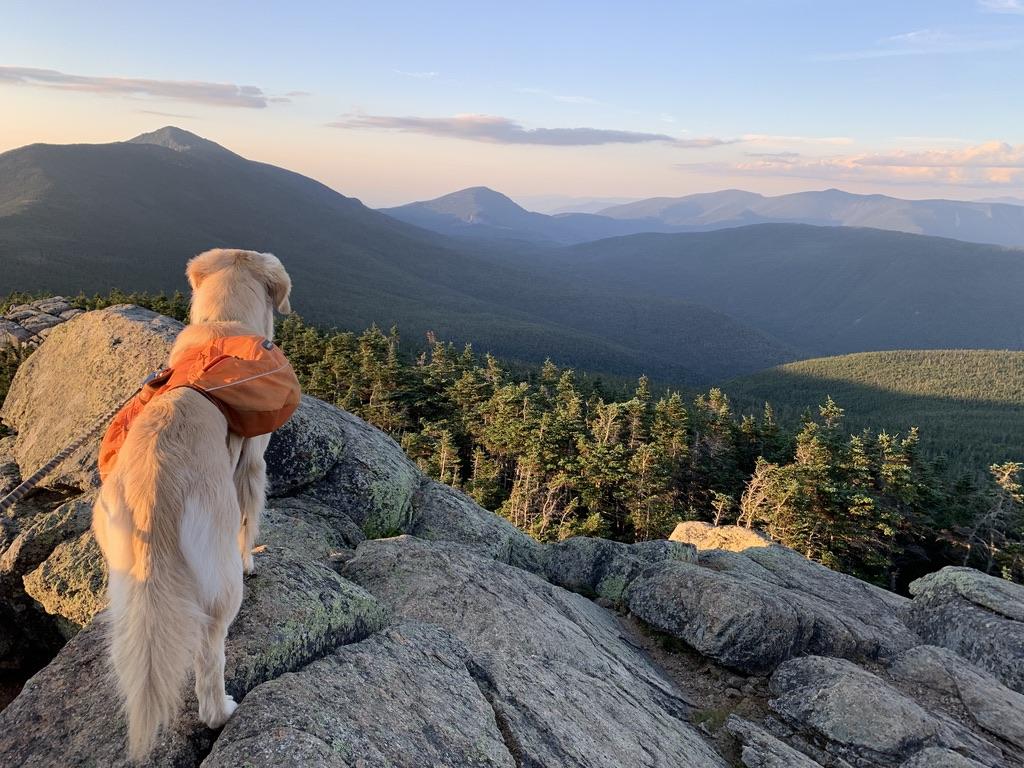 Looking out at the mountains on the Pemi Loop- we're standing on one, and can see 3 others. By the end of this hike, my blisters practically had blisters.
As a graduate student, you're probably already an expert at thinking of projects so challenging they almost guarantee some amount of intellectual suffering and then deciding to tackle them anyways. You already know what it's like to be completely worn out yet still moving forward (especially those of you who have long experiments with timepoints at weird middle-of-the-night hours). So, consider this your inspiration to get outside and put those skills to use in a different way, with some good old-fashioned Type II fun!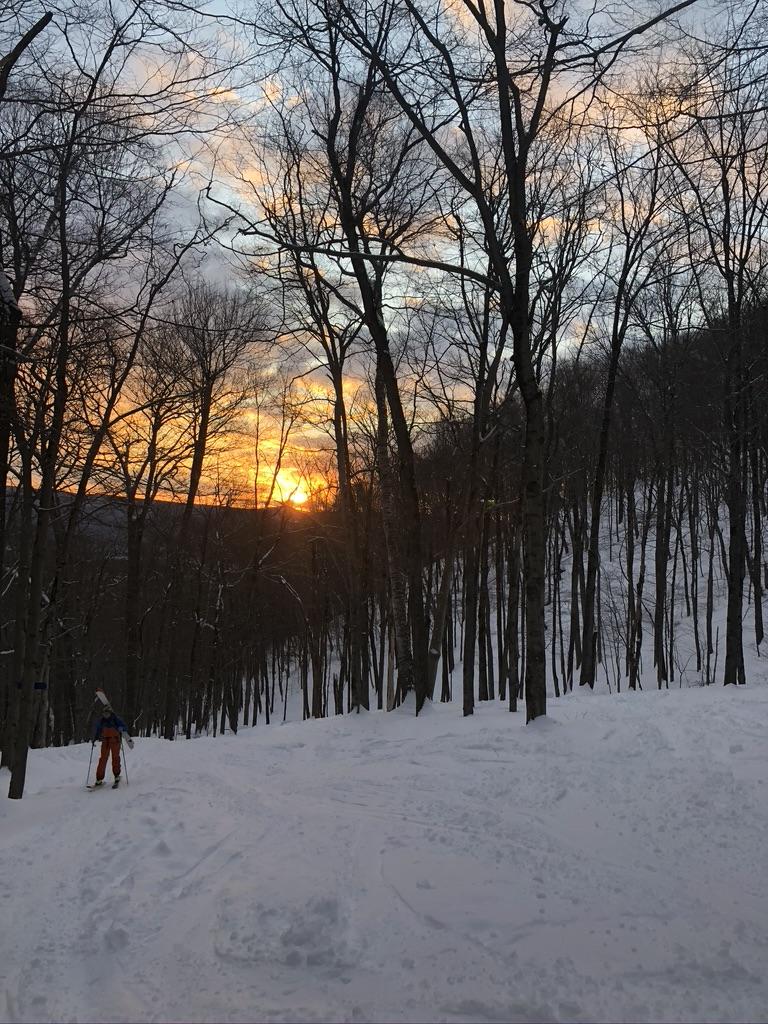 A 4:30 am wakeup gives you plenty of time to be halfway up the mountain by sunrise. This was a "warm" morning, 10F.
« Back to Blog