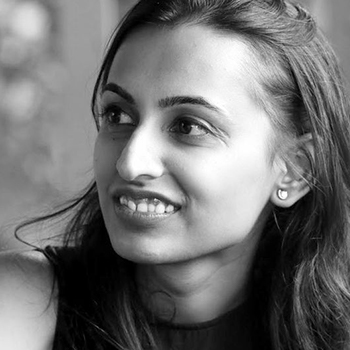 To MIT with Love
On the value of pursuing your dreams
"… you have to trust that the dots will somehow connect in your future…"
It was a rainy monsoon evening of August, almost a year after my first visit as a tourist to MIT. I had decided to finally go meet (read as: go on blind date) with the guy chosen by my parents.
In India, turning 26 is a turning point in your life. Whether by choice or by norms, career takes a back-seat and settling down becomes a priority. I was one of the last ones in my friends fiercely fighting this norm, as most of my girlfriends were settling in arranged marriages. Some rebelled, some gave in, while some gave the illusion of succumbing to the norm. My story evolved from being a rebel to latter.
My reason was partly my curiosity and partly my envy. The only thing I knew about him was that he had just graduated from MIT and was an avid traveller. I had not even seen his picture. I was curious to meet someone who not only shared my passion to travel, but also who had spent 2 years at a place I had felt strangely connected to.
Maybe secretly I just wanted to know his story of landing at MIT, his reasons, his ambitions, his experience. Looking back, it feels like there was no romantic side to this curiosity – just plain envy.
I knew that had I not gotten dragged into an arranged marriage process, I would have applied for PhD at MIT. So I called him up, and asked him out for a short drive – but we ended up on an 8 hour long drive! As we shared our stories, I felt a familiar feeling I had felt a year ago while visiting MIT – the feeling of being home. I was in love.
But love is never easy they say! Turns out swallowing pride to meet strangers on awkward arranged marriage blind dates is not enough of torment; you are also tested for compatibility. And the criteria for compatibility test are not your qualities, values and beliefs but your birth chart and horoscopes.
Here is a lesser-known fact about India – even the most progressive, educated and affluent communities follow horoscope-matching norm. Oddly, your birth stars overshadow your education, accomplishments and character. Unfortunately the compatibility verdict for me was that my stars were misaligned with his, so I could not be married to him. I remember laughing in disbelief when my friend had faced similar situation, but it was suddenly real and happening to me.
I felt my world had crashed.
The unfairness and helplessness of the situation was frustrating. I told him I would fight for him, because I felt he was worth it.
We devised a solution. He said, "You wanted to apply to MIT, I know how much loved the place. The only way we can make us work is if you come to Boston, but not for me, for yourself."
I knew I had a mammoth task ahead of me if I agreed. My life would change overnight. I would have to leave my own firm right away, and go back to student lifestyle. Getting into the top university in the course of your choice required months and  months of preparation, and I had only 8 weeks. I would have to prepare and give GRE, compile and compose my portfolio of work of last 10 years. I would have to reach out to professors from last 5 years and seek recommendation letters. I would have to find a way to fund my studies. And while doing all this, I would have to fight everyone's opinion on how I was moving backward in life.
I had no room to fail if I would agree. I needed something more than a wish to make this work. I remembered the feeling of envy mixed with inspiration, from my first visit to MIT. I recalled the memory of walking through the infinite corridor, peeping through the glass labs – into the world of science and innovation, and wanting to be part of it! And I agreed.
The next 8 weeks were harder than I had imagined. But the harder you work, the luckier you get. I was fortunate to have a family and friends that embraced my decision and supported me. My dad was my strongest supporter. He said, "Don't worry about the funding dear. The money we wanted to spend on your wedding, we can spend on your dream to be at MIT." I would study, work on portfolio and write essays all day and my brother, my friends and the guy I was fighting for would stay up all night making revisions.
We wrote over 30 versions of the essay. My dream had suddenly become a collective aspiration. At her wedding, one of my girlfriends told me, "I did not get to go for Master's studies, but you are getting an opportunity to go for the second one. The second one is on my behalf."
It struck me how even in this day and age, opportunities to pursue your dreams are rare and taken for granted. There is something divine about fighting for a shared dream. By just being admitted in a place like MIT, I would break numerous norms and being part of the change.
A year later, as I stood in front of MIT, on my first day of class, I wondered what had just conspired. Was it the moment of falling in love with MIT that brought the guy in my life, or falling in love with him that brought me to MIT?
As I attempted to connect the dots looking back at the two best things in my life, all I felt was grateful.
« Back to Blog