Microbiology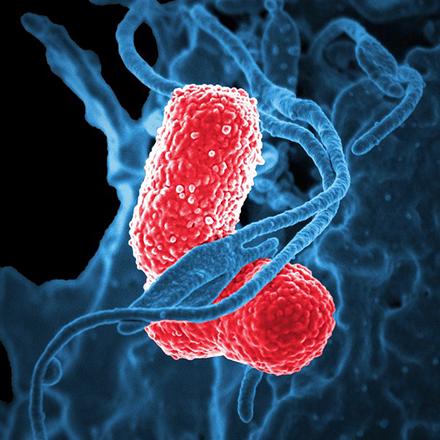 77 Massachusetts Avenue
Building 68-230A
Cambridge MA, 02139
617-324-4144
microbiology@mit.edu
Website:
Microbiology
Application Opens:
October 1
Deadline:
December 1 at 11:59 PM Eastern Time
Fee:
$75.00
Doctor of Philosophy (PhD)
International English Language Testing System (IELTS)
Minimum score required: 7
Electronic scores send to: MIT Graduate Admissions
TOEFL exam scores are not accepted. Waivers for the English proficiency requirement are not offered.
Biochemical, Chemical, and Structural Microbiology
Bioenergy and Metabolic Diversity
Bioinformatics and Computational Microbiology
Ecology and Environmental/Geomicrobiology
Evolution
Genetics and Physiology
Genomics and Systems Microbiology
Immunology and Host-Microbe Interactions
Metabolic Engineering and Biotechnology
Microbial Oceanography
Molecular and Cellular Microbiology
Virology and Phage Biology
Students in the program will be financially supported throughout their training. This support includes tuition, stipend, and single person health insurance. During the first year, students are supported by funds from the Provost's Office and departments in the School of Science, and the School of Engineering. These departments include the Departments of Biological Engineering, Biology, Chemical Engineering, and Civil and Environmental Engineering. In subsequent years, students will be supported as Research Assistants in their thesis lab.
Although students will be supported, they are strongly encouraged to apply for external fellowships. Please see the Microbiology website for more information.
Required:
Online application
Statement of objectives
Three letters of recommendation
Transcripts
English proficiency exam scores
Optional:
The Subjects Taken section of the online is optional only if you have attached a PDF of your transcript. Attaching your transcript is strongly preferred for the completion of your application. If no transcript has been attached, this page must be filled in to complete your application and you must follow up with an official transcript sent to the address indicated on the Overview/Help page. Please complete the subjects taken in the following order: Biology, Chemistry, Physics, Math, Engineering/Other Sciences.
Incomplete applications may not be reviewed. The scanned and attached copies of your transcript(s) and TOEFL/IELTS scores are considered unofficial, but are sufficient for review purposes.
« Back to programs