Linguistics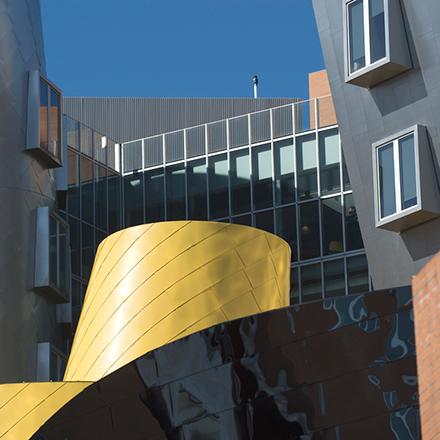 77 Massachusetts Avenue
Building 32-D808
Cambridge MA, 02139
617-253-4141
lp-admissions@mit.edu
Website:
Linguistics Admissions
Application Opens:
September 15
Deadline:
December 15 at 11:59 PM Eastern Time
Fee:
$75.00
Doctor of Philosophy in Linguistics (PhD)
International English Language Testing System (IELTS)
Minimum score required: 6.5
Electronic scores send to: MIT Graduate Admissions
Test of English as a Foreign Language (TOEFL)
Minimum score required: 90 (iBT) 577 (PBT)
Institute code: 3514
Department code: 04 or 20
Waiver of TOEFL/IELTS may be available.
The department has limited funds for the support of graduate students, and is committed to distributing this support as equitably as possible to students in good standing who are in need of financial assistance. Please see the Linguistics website for more information.
Online application
Statement of objectives
Three letters of recommendation
Transcripts
English proficiency exam scores
CV or resume
Writing sample
Applicants to the Department of Linguistics and Philosophy are required to submit a writing sample as part of their application.
Applicants to the Linguistics Program should include copies of one or more research papers or other written work relevant to their application. These papers need not necessarily be about linguistics, but they should demonstrate an applicant's ability to pursue serious scholarly inquiry. Submitting more than one piece of work is especially appropriate for applicants with research experience in multiple relevant areas. Papers, research reports, theses, or insightful solutions to problem sets are all helpful in assessing an application. At least one of the writing samples should be written in English, but submissions in other languages can sometimes also be reviewed.
Please try to limit your writing sample to a maximum of 100 pages in total (less is fully acceptable). If this is impossible (for example, because you wish to include a lengthy undergraduate thesis), please indicate particular sections that you consider especially interesting or representative.
Sample research summary (maximum 3 pages):
In addition to the information about your goals and accomplishments that we can learn from your statement of purpose and writing sample, the Linguistics Program would like to learn more about how you approach scientific questions and puzzles. To this end, your application should also include a short summary of one of the research projects or problems discussed in your writing sample. The summary may take the form of a 1- to 3-page conference abstract but, in any event, should cover the following points in a compact and logically transparent way:
What questions does your project attempt to answer?
Why do you find these questions interesting?
How does the project try to answer these questions?
What questions remain open (or are likely to remain open) at the conclusion of the project? What might you do next, and why?
As an alternative, you may also propose a project that you have not undertaken, if you have thought about it with enough depth and care to answer the questions listed above.
The summary should be understandable and engaging to an educated reader who is not necessarily a specialist in the area of the project. The described project does not need to reflect actual goals or plans for doctoral research (and need not be a project in linguistics).
« Back to programs