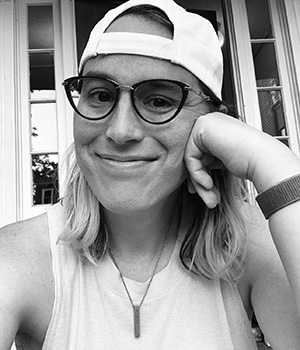 devin michelle bunten
(she/her)
Urban Studies and Planning
devin michelle bunten is an Assistant Professor of Urban Economics and Housing within the Department of Urban Studies and Planning at MIT. She formerly acted as the department's Edward H. and Joyce Linde Career Development Chair. Her research focuses on urban economic theory, including housing and social stratification as well as queer and trans housing issues.
When MIT was forced to shut down in March of 2020 due to the Covid-19 pandemic, all courses had to be conducted via Zoom, which posed a challenge to both students and professors alike. bunten's nominators were enthusiastic in praising how she handled this challenging transition, as she worked tirelessly to ensure that students were still getting the most out of her class. One nominator wrote that bunten successfully created "a warm, exuberant classroom environment for students [over Zoom], which keeps people engaged with the material and connected to each other." This nominator then went on to describe how bunten also made herself available to students outside of the virtual classroom, in order to help them navigate these uncertain times.
In addition to helping students create a positive virtual environment, bunten also guides her mentees through the challenging research-oriented aspects of graduate school. One student nominator wrote that bunten has consistently encouraged them to broaden their research to touch upon different aspects of urban planning, and that "by pushing me outside of my comfort zone, she is not only making me a better academic, but also a more well-rounded person." Other nominators echoed bunten's eagerness to help students develop research ideas; one nominator even noted how bunten continues to help them with their research projects and proposals, despite bunten not being their formal advisor.
All in all, bunten has demonstrated a passionate commitment to student mentorship both inside and outside of the classroom.