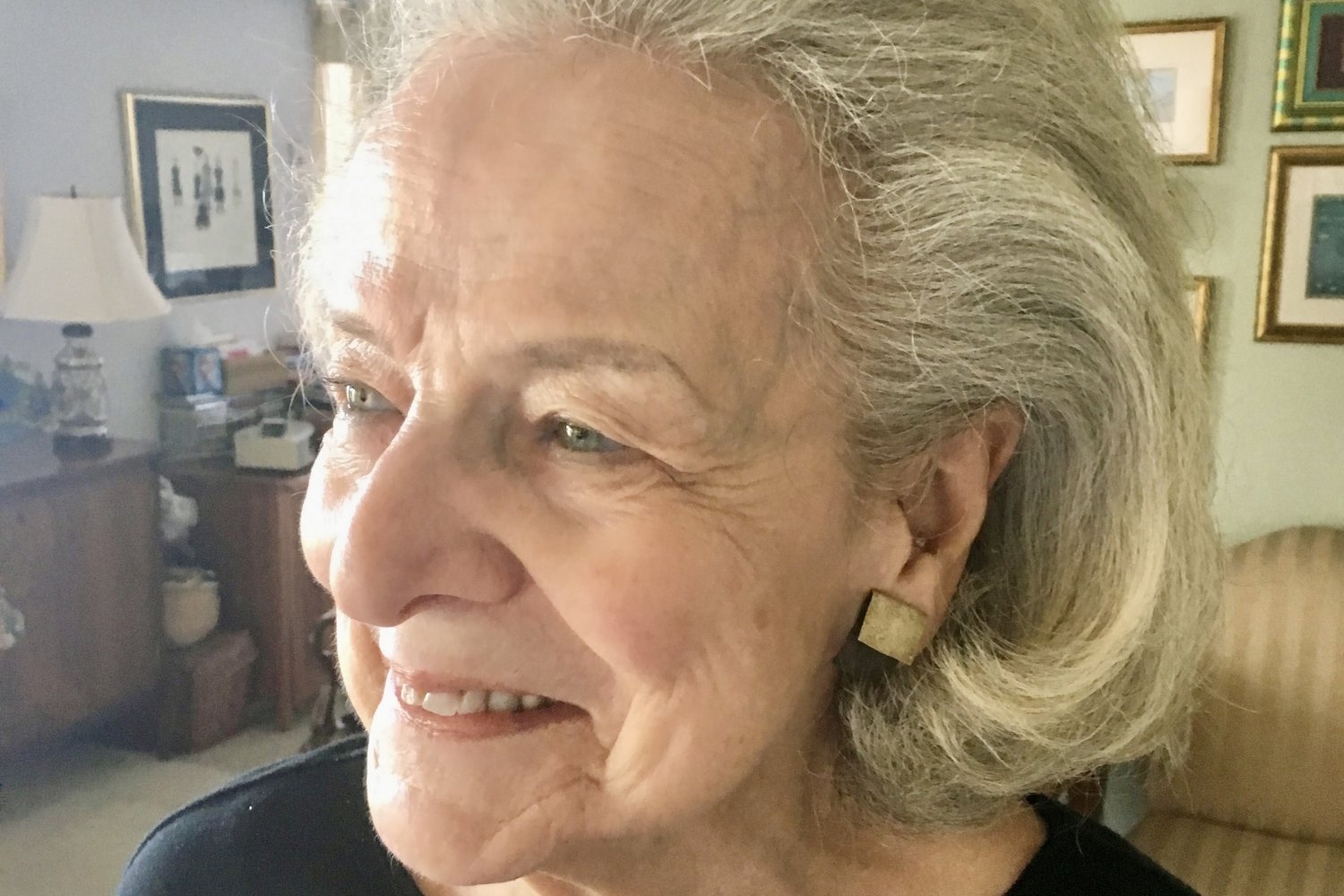 Former Information and Special Events Center director and Commencement executive officer brought "style, grace, and magic" to Institute events and was an honorary member of the MIT Alumni Association.
Kathryn A. Willmore | MIT Institute Events
Mary Louise Morrissey, whose career at MIT spanned 45 years, including her service as director of the Information and Special Events Center, passed away peacefully on Jan. 17 at the age of 95.
Morrissey joined the MIT community in 1950, working in the Registrar's Office. At the time, all student transcripts were handwritten in India ink, and it was perhaps there — if not during her student days in Catholic schools — that she developed her precise and elegant script. Another responsibility of the registrar's staff at the time was to notarize students' draft-board and other documents and — during the Cold War era — faculty signatures on loyalty oaths. One student at the time, Paul Gray '54, SM '55, ScD '60, recalled that he was not the only one who found multiple reasons to have things notarized by the charming but also somewhat intimidating Morrissey. A few decades later, she organized his inauguration as the 14th president of MIT.
Over the years, her responsibilities grew, as the Information Center became part of the greater President's Office. The center coordinated the logistics for faculty-sponsored conferences and major Institute events. It oversaw the student-guided campus tours for prospective students and greeted visitors from throughout the country and overseas. In time, the center developed an array of services to facilitate the appointment and support of scholars and researchers from all over the world — what is today the International Scholars Office.
Morrissey was perhaps best known at MIT as the impresario of countless Institute events, including new building dedications, milestone anniversaries, presidential inaugurations, memorial services, and the annual commencement exercises. David Ferriero, recently retired archivist of the United States, worked with Morrissey on events when he was a librarian at MIT: "Mary Morrissey brought style, grace, and magic to commencement and inauguration ceremonies, new building dedications, and the quality of Institute life for students, faculty, and staff."
Among the many innovations she orchestrated was moving the Commencement exercises in 1979 from Rockwell Cage (where they had been held since 1927) outdoors to Killian Court — despite skepticism and predictions of disaster from many quarters. Her main faculty partner in this endeavor was Professor Emeritus Gerald L. Wilson, former dean of the School of Engineering and chair of the Commencement Committee at the time, who became a good friend, as did so many who worked with her. "Mary had very high standards for everything she did on behalf of the Institute," Wilson says. "She did so with a seriousness of purpose that never blurred her wonderful sense of humor. For many, her throaty laugh belied that stern look when 'Miss Mary' was not amused. She was a great friend to many. She certainly was one of the special ones that made being in the MIT community not just a vocation, but a wonderful experience."
An exemplar of the iron fist in a velvet glove, she was able to persuade people from all corners of the Institute — faculty members, carpenters, students, administrators, custodians, and trustees — to share her vision of how best to mark significant occasions in the life of the Institute, and come together to make it reality. In recognition of her many contributions to MIT, she was made an honorary member of the Alumni Association in 1995, the same year in which she retired.
Through it all, she was a gifted mentor to individuals from many quarters of the Institute, but none more so than to her immediate staff.
Gayle Gallagher, recently retired as executive director of MIT Institute Events, says, "Mary was one of my dearest friends for more than 40 years. We shared an abundance of laughs, a few tears, and great affection and respect always. In the early years of my career, I most valued her role as mentor for nearly 15 years. Mary was politically astute, a tremendous judge of character, and a fearless and imaginative events creator. The lessons I learned were innumerable and she was my most stalwart champion. She gave me confidence I would never have known without her nurturing and guiding hand. I loved her dearly."
« Back to News