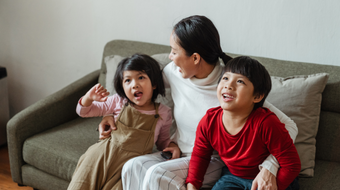 NASPA panel on Supporting Pregnant & Parenting Graduate & Professional Students
Office of Graduate Education
Adj Marshall, the Graduate Families Administrator in the Office of Graduate Education, recently moderated and participated in a panel on Supporting Pregnant & Parenting Graduate Students organized by NASPA, Student Affairs Administrators in Higher Education.
The October presentation and discussion covered contemporary dynamics and best practices for student services professionals supporting the success of graduate and professional students who are pregnant or parenting. Other panelists included experts in the field Autumn R. Green, co-founder of the SPARK Collaborative; Susan Warfield of University of Minnesota; and Teresa Bill of the University of Hawaii-Manoa.
To learn more about resources available to graduate students with children at MIT, visit the GradFamilies minisite.
« Back to News