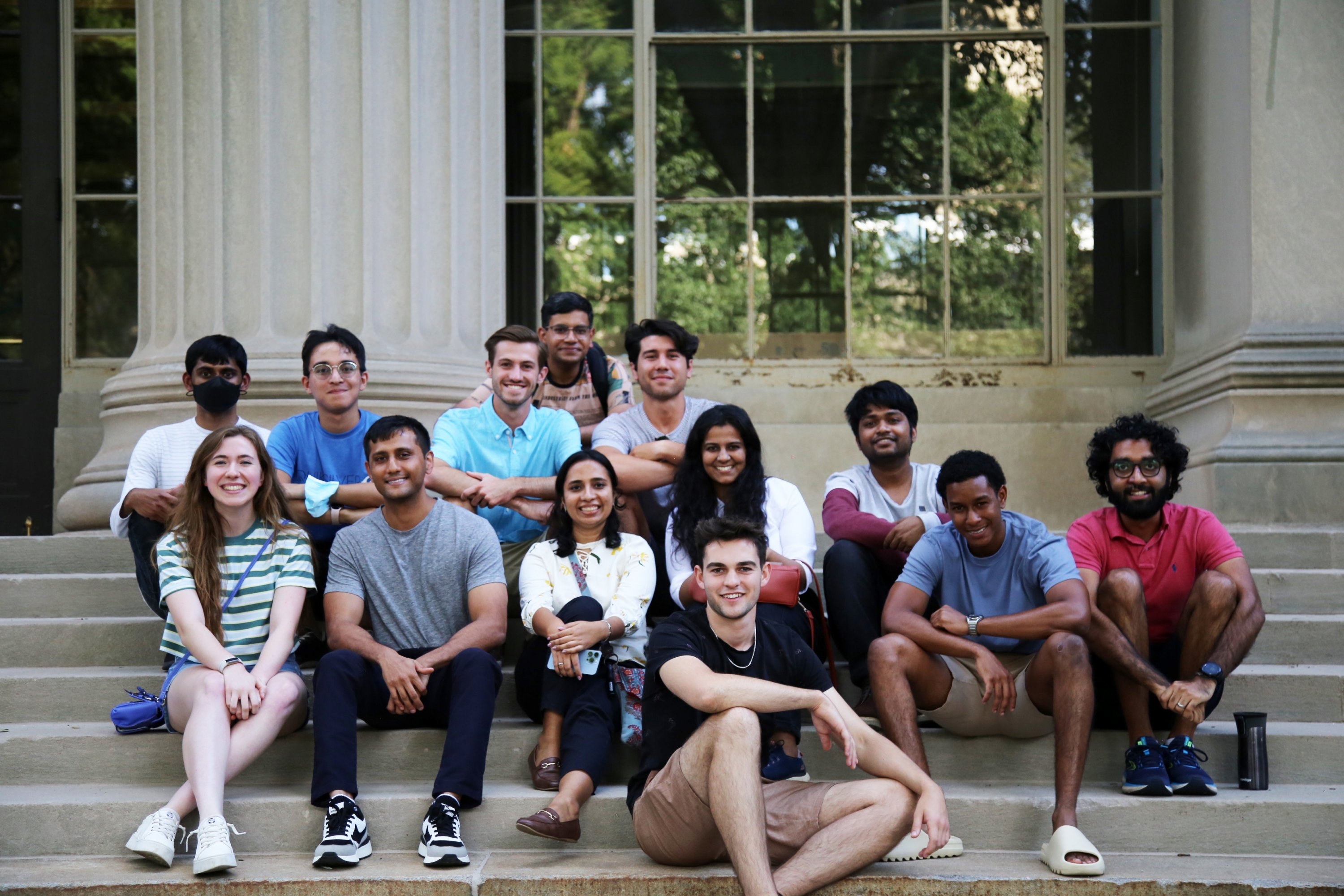 Graduate Student Council introduces new grad students to MIT with information, community, and interactive activities.
Office of Graduate Education
This year's incoming cohort of new MIT graduate students enjoyed a warm welcome from the Graduate Student Council (GSC), with a number of in-person orientation activities from Aug. 21 through Sept. 6. The GSC has traditionally offered a broad range of in-person orientation activities to the entire incoming graduate cohort. Katie Chen, a graduate student in integrated design and management, served as orientation chair.
Graduate Orientation kicked off with a picnic on Sunday, Aug. 21. New students mingled, enjoying food and conversation in Killian Court, and even meeting a fellow grad's corgi.
On Sunday, Aug. 28, MIT President L. Rafael Reif hosted a welcome lunch for all of the incoming students, giving remarks and answering questions from graduate student moderators Chen and A.J. Miller, the GSC president. Chancellor Melissa Nobles was pleased to attend, along with Vice Chancellor and Dean for Student Life Suzy Nelson; Senior Associate Dean for Residential Education Judy Robinson; Senior Associate Dean and Director of the Office of Graduate Education Blanche Staton; Institute Community and Equity Officer John Dozier; and MIT mascot Tim the Beaver.
For the GSC Scavenger Hunt on Wednesday, Aug. 31, teams of graduate students ventured all over MIT's campus in search of clues during a timed competition. Prizes were awarded for first, second, and third places, and for "Most Creative Photos."
Numerous offices and groups presented information and swag to the incoming grad students at the Sept. 6 Graduate Resource and Activity Fair. Each graduate student received a lively red T-shirt sponsored by the MIT Coop.
In addition to these central offerings, departments and various offices hosted local programming across campus.
« Back to News