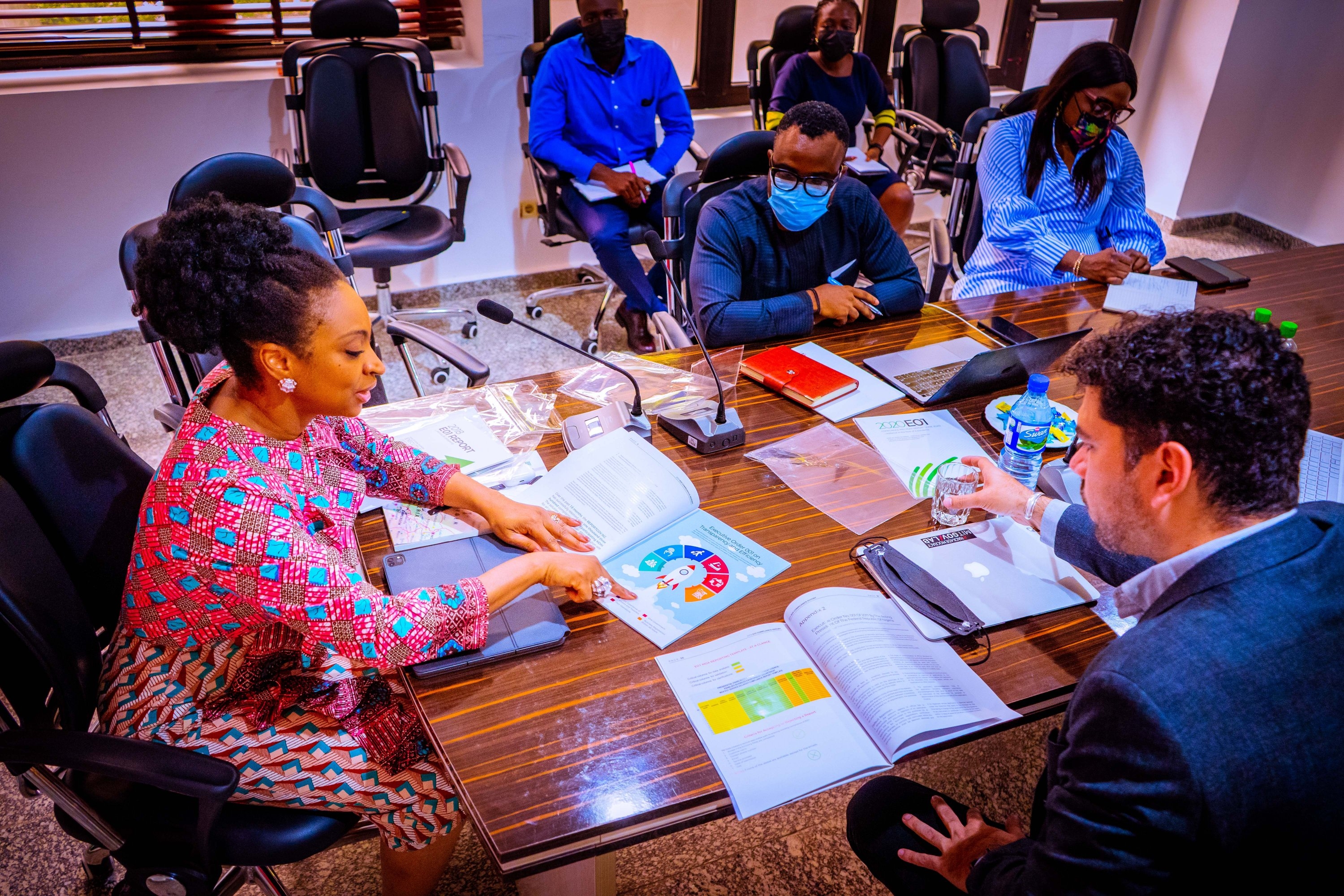 Panelists discuss why governance innovation is needed and how it can be sustained in governments and communities.
Will Sullivan | MIT Governance Lab
Late this spring, the MIT Governance Lab (MIT GOV/LAB) hosted a pair of online conversations between public service leaders about governance innovation. Discussion topics included how governments can be motivated to innovate and what role design can play in reforming government and public services.
MIT GOV/LAB is an applied research group directed by Lily L. Tsai, Ford Professor of Political Science and chair of the MIT faculty. The speaker series is part of a larger initiative with the goal of using theories from behavioral political science, experimental social science, design thinking, and evaluation to design governance solutions that are more responsive to citizens' needs.
As part of this initiative, MIT GOV/LAB, in collaboration with local partners, organized governance innovation boot camps in Sierra Leone and Nigeria in 2021. Following the boot camp in Ekiti state, Nigeria, the state's ministry of health has been developing a solution to improve the quality of health care, with guidance from MIT GOV/LAB and local partners.
The speaker sessions were attended by academics and students from MIT and other institutions, as well as members of civil society organizations and government officials from around the world. "We're really trying to start a conversation about innovation in governance … that we hope will carry into ministries and design rooms, into academia and civil society organizations," said Carlos Centeno, series moderator and MIT GOV/LAB associate director of innovation, during one of the sessions.
Starting innovation by building trust
The first conversation, which took place on May 25, featured Jumoke Oduwole, special advisor to the president on ease of doing business in Nigeria, and Ademide Adefarasin, design director for IDEO.org, a global nonprofit design studio.
"For me, governance innovation is finding creative, pragmatic ways to achieve set objectives, and also identify problems within government … particularly, solutions that can deliver the highest possible impact," Oduwole said during the discussion.
Oduwole is the executive secretary of the Presidential Enabling Business Environment Council (PEBEC), which aims to reduce the time and money needed for small and medium-sized businesses to work with the government, as well as increase government transparency. She said that in order to start innovating, governments need to have strong relationships with the private sector, and she listed understanding power dynamics, coalition building, and listening and empathizing as strategies for building these relationships.
PEBEC is comprised of ministers and legislators, as well as members of the judiciary, private sector, and state governments. Oduwole said that because the council has been a collaborative effort, they've "been able to start denting some of the trust deficit" between the private sector and government.
Bringing a design approach to the government
Adefarasin shared thoughts on what governments can learn from the type of design work she does in the private sector. She emphasized that governments need to be able to accept failure. In order to make failure more palatable, she suggested "breaking down your solution into the smallest elements and figuring out what is a low-fidelity way that I can test this out."
Fernando Ma, design director for La Victoria Lab in Peru, echoed this sentiment during the second session, held on June 2, saying that if governments are afraid of failure, they can divide the problem into "smaller bets that have lower risk."
"Ultimately, it seems it comes down to a phased approach where we design for smaller problems with the biggest learnings so we can continue to iterate and bring the best possible solution to citizens," Tsai said to speakers prior to the session.
Arvind Gupta, founder of the Digital India Foundation and former CEO of MyGov India, a government-run citizen engagement platform, said during the second session that small victories can be won by incorporating citizens in the decision-making process. "When people come together to solve problems, what happens is you get global feedback at scale," creating more stakeholders in the project.
What does it take to sustain innovation in governments and communities?
Once this innovation gets started, how is it sustained, particularly when there's opposition to the innovation? In Adefarasin's experience, people push back against an innovation when they're covering up a fear of something else. "In order to sustain that innovation, it's really getting to the core of what it is they're afraid of," she said.
Centeno said during the second session that in order for bureaucrats to be motivated to innovate, the project has to have value not just for the citizens, but the people doing the work in the government as well. Ma said that part of convincing governments to take on a project is showing them its potential economic impact, such as how it might save the government money. But he added that it's also important to focus on the political benefits — how the project might improve the government's public image.
Gupta said that MyGov India was able to successfully sustain the impact of their Covid-19 vaccination platform by making it open and accessible to other countries and by transforming it into a platform for general vaccinations. "Innovation now is 'how do you reprovision current technology for other purposes,'" he said.
These government services need to not only survive over time but also across transitions of power. Gupta said that the projects that survive transitions are the ones with a user base of citizens dependent on it. Centeno concluded, "governments should be creating products that if they disappeared, people would really miss them."
In the next phase of its governance innovation initiative, MIT GOV/LAB is training two design researchers. One will be embedded in Nigeria with PEBEC, the other in Sierra Leone with the Freetown City Council. Another team will be developing research with the country's Directorate of Science, Innovation and Technology.
« Back to News