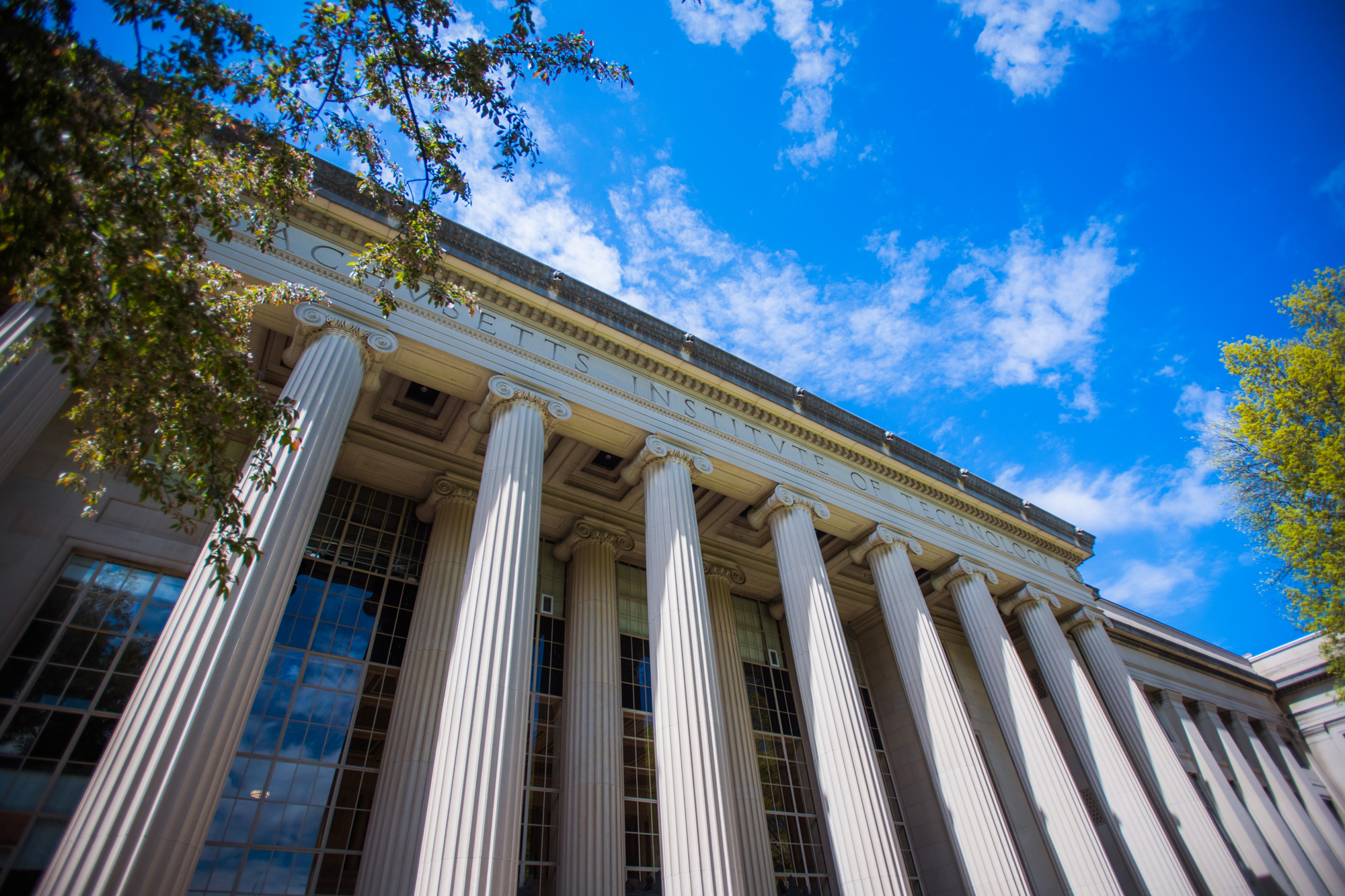 Members of three working groups outline latest efforts implementing the ambitious plan, launched last year.
David L. Chandler | MIT News Office
In a combined in-person and virtual event on Monday, members of the three working groups established last year under MIT's "Fast Forward" climate action plan reported on the work they've been doing to meet the plan's goals, including reaching zero direct carbon emissions by 2026.
Introducing the session, Vice President for Research Maria Zuber said that "many universities have climate plans that are inward facing, mostly focused on the direct impacts of their operations on greenhouse gas emissions. And that is really important, but 'Fast Forward' is different in that it's also outward facing — it recognizes climate change as a global crisis."
That, she said, "commits us to an all-of-MIT effort to help the world solve the super wicked problem in practice." That means "helping the world to go as far as it can, as fast as it can, to deploy currently available technologies and policies to reduce greenhouse gas emissions," while also quickly developing new tools and approaches to deal with the most difficult areas of decarbonization, she said.
Significant strides have been made in this first year, according to Zuber. The Climate Grand Challenges competition, announced last year as part of the plan, has just announced five flagship projects. "Each of these projects is potentially important in its own right, and is also exemplary of the kinds of bold thinking about climate solutions that the world needs," she said.
"We've also created new climate-focused institutions within MIT to improve accountability and transparency and to drive action," Zuber said, including the Climate Nucleus, which comprises heads of labs and departments involved in climate-change work and is led by professors Noelle Selin and Anne White. The "Fast Forward" plan also established three working groups that report to the Climate Nucleus — on climate education, climate policy, and MIT's carbon footprint — whose members spoke at Monday's event.
David McGee, a professor of earth, atmospheric and planetary science, co-director of MIT's Terrascope program for first-year students, and co-chair of the education working group, said that over the last few years of Terrascope, "we've begun focusing much more explicitly on the experiences of, and the knowledge contained within, impacted communities … both for mitigation efforts and how they play out, and also adaptation." Figuring out how to access the expertise of local communities "in a way that's not extractive is a challenge that we face," he added.
Eduardo Rivera, managing director for MIT International Science and Technology Initiatives (MISTI) programs in several countries and a member of the education team, noted that about 1,000 undergraduates travel each year to work on climate and sustainability challenges. These include, for example, working with a lab in Peru assessing pollution in the Amazon, developing new insulation materials in Germany, developing affordable solar panels in China, working on carbon-capture technology in France or Israel, and many others, Rivera said. These are "unique opportunities to learn about the discipline, where the students can do hands-on work along with the professionals and the scientists in the front lines." He added that MISTI has just launched a pilot project to help these students "to calculate their carbon footprint, to give them resources, and to understand individual responsibilities and collective responsibilities in this area."
Yujie Wang, a graduate student in architecture and an education working group member, said that during her studies she worked on a project focused on protecting biodiversity in Colombia, and also worked with a startup to reduce pesticide use in farming through digital monitoring. In Colombia, she said, she came to appreciate the value of interactions among researchers using satellite data, with local organizations, institutions and officials, to foster collaboration on solving common problems.
The second panel addressed policy issues, as reflected by the climate policy working group. David Goldston, director of MIT's Washington office, said "I think policy is totally central, in that for each part of the climate problem, you really can't make progress without policy." Part of that, he said, "involves government activities to help communities, and … to make sure the transition [involving the adoption of new technologies] is as equitable as possible."
Goldston said "a lot of the progress that's been made already, whether it's movement toward solar and wind energy and many other things, has been really prompted by government policy. I think sometimes people see it as a contest, should we be focusing on technology or policy, but I see them as two sides of the same coin. … You can't get the technology you need into operation without policy tools, and the policy tools won't have anything to work with unless technology is developed."
As for MIT, he said, "I think everybody at MIT who works on any aspect of climate change should be thinking about what's the policy aspect of it, how could policy help them? How could they help policymakers? I think we need to coordinate better." The Institute needs to be more strategic, he said, but "that doesn't mean MIT advocating for specific policies. It means advocating for climate action and injecting a wide range of ideas into the policy arena."
Anushree Chaudhari, a student in economics and in urban studies and planning, said she has been learning about the power of negotiations in her work with Professor Larry Susskind. "What we're currently working on is understanding why there are so many sources of local opposition to scaling renewable energy projects in the U.S.," she explained. "Even though over 77 percent of the U.S. population actually is in support of renewables, and renewables are actually economically pretty feasible as their costs have come down in the last two decades, there's still a huge social barrier to having them become the new norm," she said. She emphasized that a fair and just energy transition will require listening to community stakeholders, including indigenous groups and low-income communities, and understanding why they may oppose utility-scale solar farms and wind farms.
Joy Jackson, a graduate student in the Technology and Policy Program, said that the implementation of research findings into policy at state, local, and national levels is a "very messy, nonlinear, sort of chaotic process." One avenue for research to make its way into policy, she said, is through formal processes, such as congressional testimony. But a lot is also informal, as she learned while working as an intern in government offices, where she and her colleagues reached out to professors, researchers, and technical experts of various kinds while in the very early stages of policy development.
"The good news," she said, "is there's a lot of touch points."
The third panel featured members of the working group studying ways to reduce MIT's own carbon footprint. Julie Newman, head of MIT's Office of Sustainability and co-chair of that group, summed up MIT's progress toward its stated goal of achieving net zero carbon emissions by 2026. "I can cautiously say we're on track for that one," she said. Despite headwinds in the solar industry due to supply chain issues, she said, "we're well positioned" to meet that near-term target.
As for working toward the 2050 target of eliminating all direct emissions, she said, it is "quite a challenge." But under the leadership of Joe Higgins, the vice president for campus services and stewardship, MIT is implementing a number of measures, including deep energy retrofits, investments in high-performance buildings, an extremely efficient central utilities plant, and more.
She added that MIT is particularly well-positioned in its thinking about scaling its solutions up. "A couple of years ago we approached a handful of local organizations, and over a couple of years have built a consortium to look at large-scale carbon reduction in the world. And it's a brilliant partnership," she said, noting that details are still being worked out and will be reported later.
The work is challenging, because "MIT was built on coal, this campus was not built to get to zero carbon emissions." Nevertheless, "we think we're on track" to meet the ambitious goals of the Fast Forward plan, she said. "We're going to have to have multiple pathways, because we may come to a pathway that may turn out not to be feasible."
Jay Dolan, head of facilities development at MIT's Lincoln Laboratory, said that campus faces extra hurdles compared to the main MIT campus, as it occupies buildings that are owned and maintained by the U.S. Air Force, not MIT. They are still at the data-gathering stage to see what they can do to improve their emissions, he said, and a website they set up to solicit suggestions for reducing their emissions had received 70 suggestions within a few days, which are still being evaluated. "All that enthusiasm, along with the intelligence at the laboratory, is very promising," he said.
Peter Jacobson, a graduate student in Leaders for Global Operations, said that in his experience, projects that are most successful start not from a focus on the technology, but from collaborative efforts working with multiple stakeholders. "I think this is exactly why the Climate Nucleus and our working groups are so important here at MIT," he said. "We need people tasked with thinking at this campus scale, figuring out what the needs and priorities of all the departments are and looking for those synergies, and aligning those needs across both internal and external stakeholders."
But, he added, "MIT's complexity and scale of operations definitely poses unique challenges. Advanced research is energy hungry, and in many cases we don't have the technology to decarbonize those research processes yet. And we have buildings of varying ages with varying stages of investment." In addition, MIT has "a lot of people that it needs to feed, and that need to travel and commute, so that poses additional and different challenges."
Asked what individuals can do to help MIT in this process, Newman said, "Begin to leverage and figure out how you connect your research to informing our thinking on campus. We have channels for that."
Noelle Selin, co-chair of MIT's climate nucleus and moderator of the third panel, said in conclusion "we're really looking for your input into all of these working groups and all of these efforts. This is a whole of campus effort. It's a whole of world effort to address the climate challenge. So, please get in touch and use this as a call to action."
« Back to News