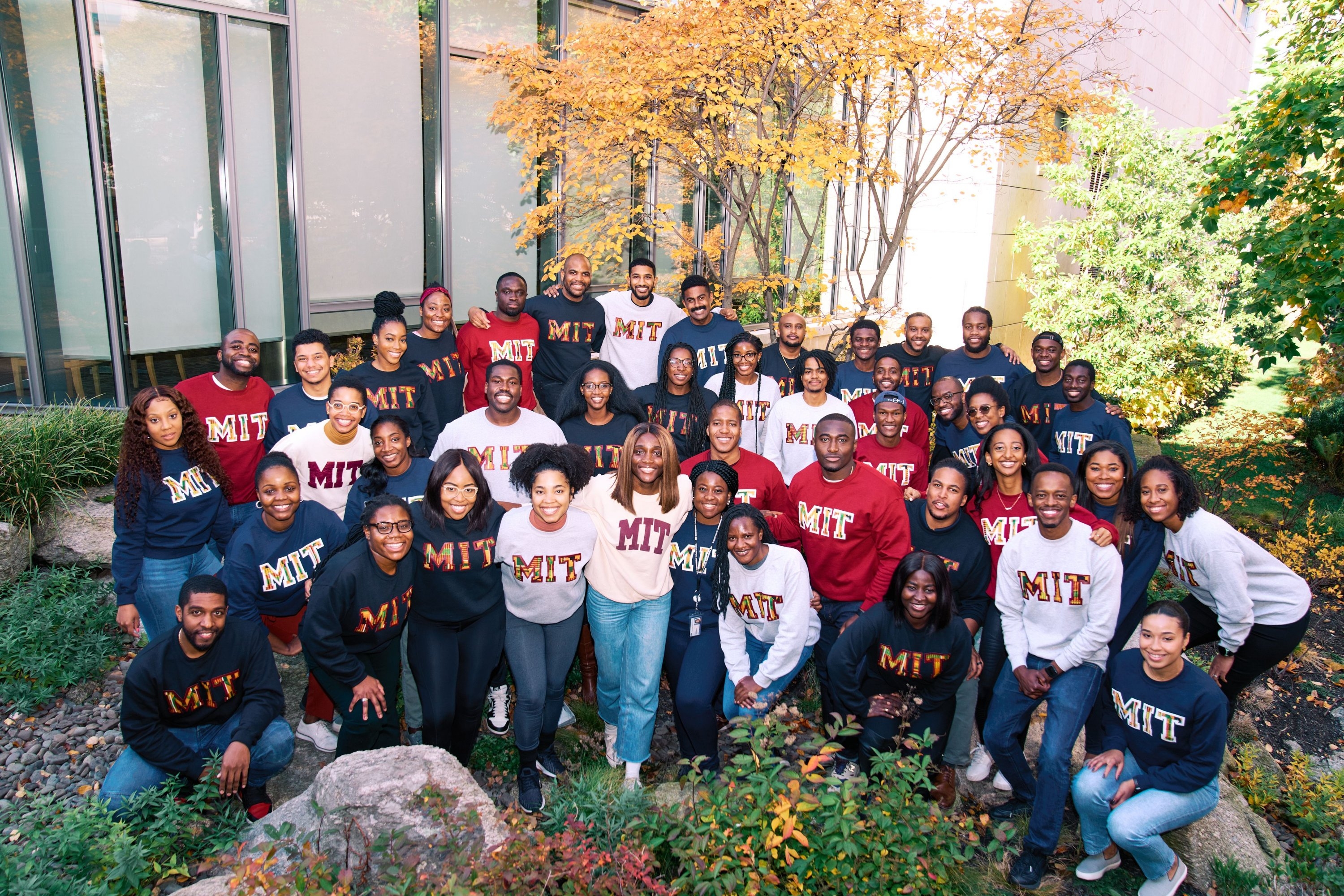 MIT Sloan Black Business Students Association (BBSA) launches a four-part podcast series chronicling the stories of four Black at Sloan students and alumni.
Stephanie Tran | Division of Student Life
At the MIT Sloan School of Management, Lena Hairadin, a second-year MBA candidate and co-president of the MIT Sloan Black Business Students Association (BBSA), took an avid interest in uncovering opportunities for improving the Black MBA experience and the pipeline of underrepresented MBA candidates.
As part of BBSA's leadership team, Hairadin and other members of the group seek to build a community that supports Black students in their personal and professional goals and promotes business issues related to the Black community. They achieve this by fostering an environment for professional development, collaborating with the broader MIT and Greater Boston communities, and building alliances with people and organizations that value cultural diversity.
Hairadin had ideas to take this to a new level and was inspired to think of creative ways BBSA could authentically share the Black at Sloan experience in a scalable and globally accessible way. "Essentially, I was asking myself the question 'How could BBSA simulate the coffee chat, but open access to the conversation anytime, anywhere?'" recalls Hairadin.
This inspiration led to the launch of the "Kickback Series," a four-episode educational podcast series that tells the stories of four talented Black at Sloan students and alumni across the student journey, from application to the alumni experience. It officially launched in February in commemoration of Black History Month. "I thought a four-part podcast series would be a fun opportunity to not only celebrate Black History Month, but to also showcase my talented peers and share knowledge of the Black at Sloan experience in an approachable format," says Hairadin.
In the months leading up to Independent Activities Period, Hairadin partnered with Taylor Carter, co-president of BBSA, and Taylor Walker, vice-president of marketing of BBSA, to build out a content schedule, podcast guest list, and potential questions for the conversations. From developing the graphics to producing and publishing the podcast, it was a learning and collaborative experience for the whole team.
The goal for the podcast is for listeners to learn more about the Black at Sloan community through storytelling and genuine dialogue. The episodes offer opportunities to empathize with different Black stories by discussing the ups and downs of the MBA process. Hairadin hopes the "Kickback Series" continues to be an inspiration not only for future BBSA initiatives, but for other affinity groups at MIT Sloan looking to share student stories through audio platforms. "I sincerely hope these podcast episodes chipped away certain misconceptions about the Black at Sloan community," says Hairadin. "While our Black community is smaller than peer institutions and has opportunity to grow, the strength of relationships built here over two years is nothing short of extraordinary. Listeners should hopefully sense this connection across the four podcast episodes."
« Back to News