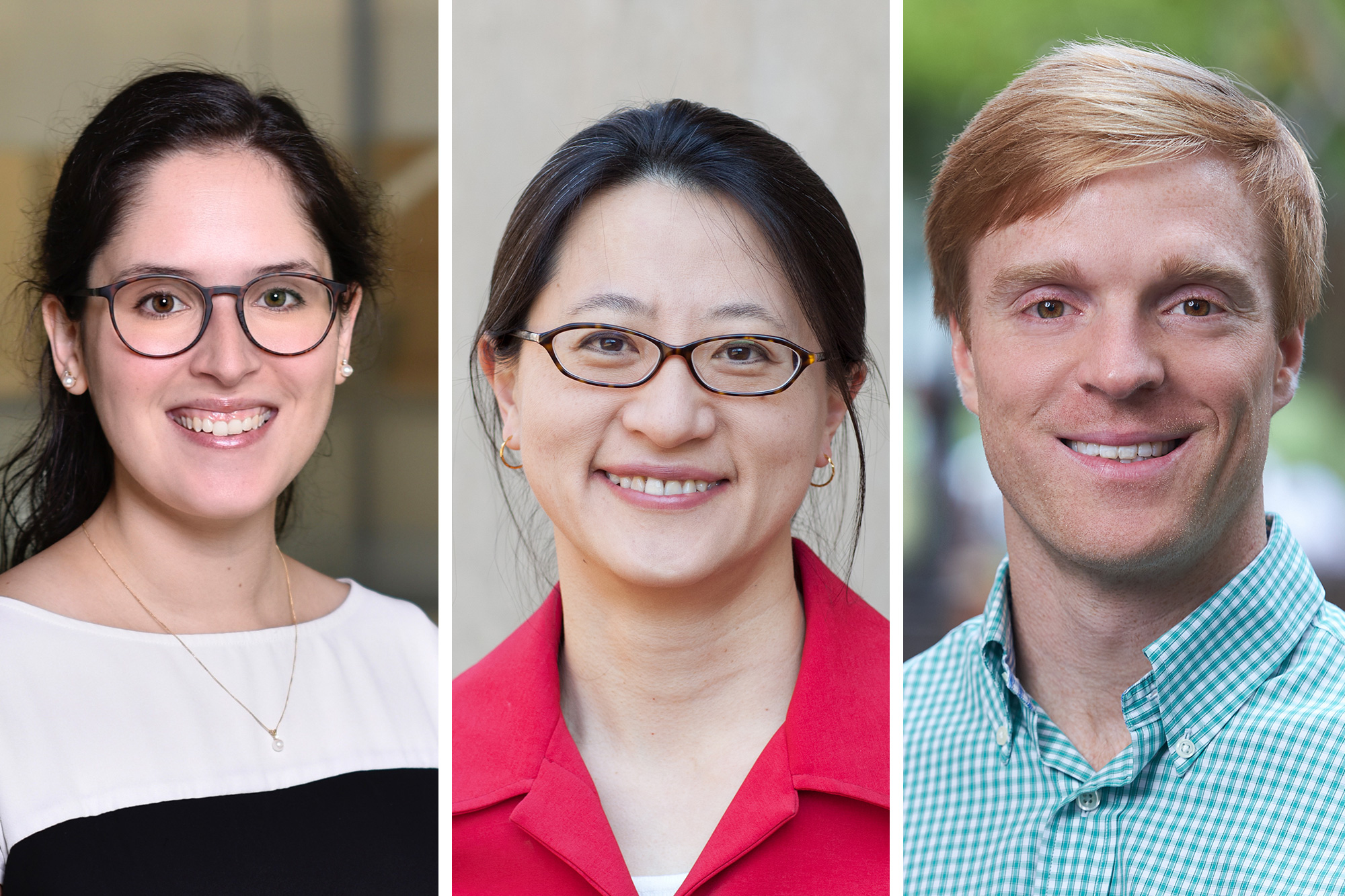 For some MIT Leaders for Global Operations graduates, a research passion becomes a full-time career.
Kara Baskin | Leaders for Global Operations
Many students in MIT's Leaders for Global Operations (LGO) program return to the workplace primed to tackle complex operational problems. But sometimes their research sparks deep scholarly interest, and they bring their LGO toolkit into an academic career instead.
That was the case for Jimmy Smith SM '18, MBA '18, who's currently pursuing a PhD in computational mathematics at Stanford University. He specializes in machine learning models for sequence data.
Smith was ready to accelerate his career as a drilling engineer at BP Exploration Alaska, so he enrolled in the LGO program for experience in engineering management. There, he worked with Goodyear to develop machine learning algorithms to automate a tire-inspection process. He realized that he wanted to explore machine learning even more deeply. Instead of polishing his resume, he began preparing applications to PhD programs, all with the support of MIT mentors.
"LGO opened up the world for me. Getting exposure to so many students and faculty with different interests helped me to gain a better understanding of what I wanted out of my career," he says.
Smith's advisor, mechanical engineering professor David Hardt, praises LGO's natural link between industry and academia. Having worked closely with Smith in his manufacturing statistics class and applauding his curiosity, he wrote Smith a glowing recommendation letter for Stanford.
With LGO, "You get a holistic perspective," Hardt says. "While LGO students are not research students — they're professionals doing a project in an industry that ends up as a thesis — Jimmy was asking the probing questions that you'd want in a PhD student."
While the LGO program isn't a traditional training ground for PhD candidates, it's a highly useful one, Smith says. The work he pursued, initially for a professional edge, ended up blossoming into an intellectual passion.
"LGO exposed me to the machine-learning, AI-type things that I'm interested in now. The master's thesis component gave me an opportunity to do meaningful research, and working with faculty advisors at MIT gave me a better sense of what doing research full time as a PhD student would be like," he explains. "I realized it was something I was really interested in and excited about."
Smith's revelatory experience isn't unusual for LGO students, says MIT LGO executive director Thomas Roemer.
"Students come to us because they want to change direction in life in some way. And some, while at MIT, discover how much they love learning and how much they love being at a university. They may get inspired by professors and say, 'Hey, this is what I would like to do: become a professor myself,'" he says.
Like Smith, Audrey Bazerghi SM '20, MBA '20, a former management consultant, didn't enter MIT with the desire to pursue a PhD. Before enrolling, she worked for Oliver Wyman, focusing on the manufacturing, transportation, and energy space. She was at a career crossroads and wanted to refine her math and modeling skills. She graduated with a newfound passion for research.
"I focused a lot of my coursework at MIT on supply chain and on questions regarding procurement or logistics that I ran into in my time as a consultant. I discovered through my LGO internship and thesis requirements that I really enjoyed research," she recalls. "LGO allowed me to discover that I liked it enough to do it full time."
Now she's a second-year PhD student at Northwestern University's Kellogg School of Management, focusing on operations management. Bazerghi hopes to teach master's of business administration students, ideally helping them to apply cutting-edge operations knowledge to their respective industries. It's a logical extension of the hands-on education she received at MIT.
"That's what LGO really is about: How do we organize work so that it serves its purpose? And I think it's more relevant than ever that people understand that," says Deishin Lee '90, SM '92.
To that end, she's now an associate professor of operations management and sustainability at Ivey Business School in London, Ontario. The LGO program — at the time called Leaders for Manufacturing — imparted an appreciation for the connection between academics and practicality, which she now shares with her students. In fact, Lee worked at Motorola for seven years before obtaining her PhD. It was a useful strategy. The real-world experience she got on the job helps her teach organizational pain points from a lived perspective.
"The problem is that sometimes students don't have an appreciation for the problems organizations have. It's difficult to evaluate the effectiveness of various solutions, if you don't understand the problem — that comes from an understanding of how organizations work," she says. "LGO was enormously helpful because we saw so many different organizations, and we had so many managers come and talk to us."
While the vast majority of LGO alumni reenter the workforce, Roemer hopes that prospective students enter MIT with an open mind.
"[The LGO program] is a life-changing opportunity that will really have a huge impact on their future lives, not so much in terms of careers — of course they'll have great careers — but in terms of how they look at the world," he says. "And that transition, in those two years, may go in all sorts of directions."
« Back to News