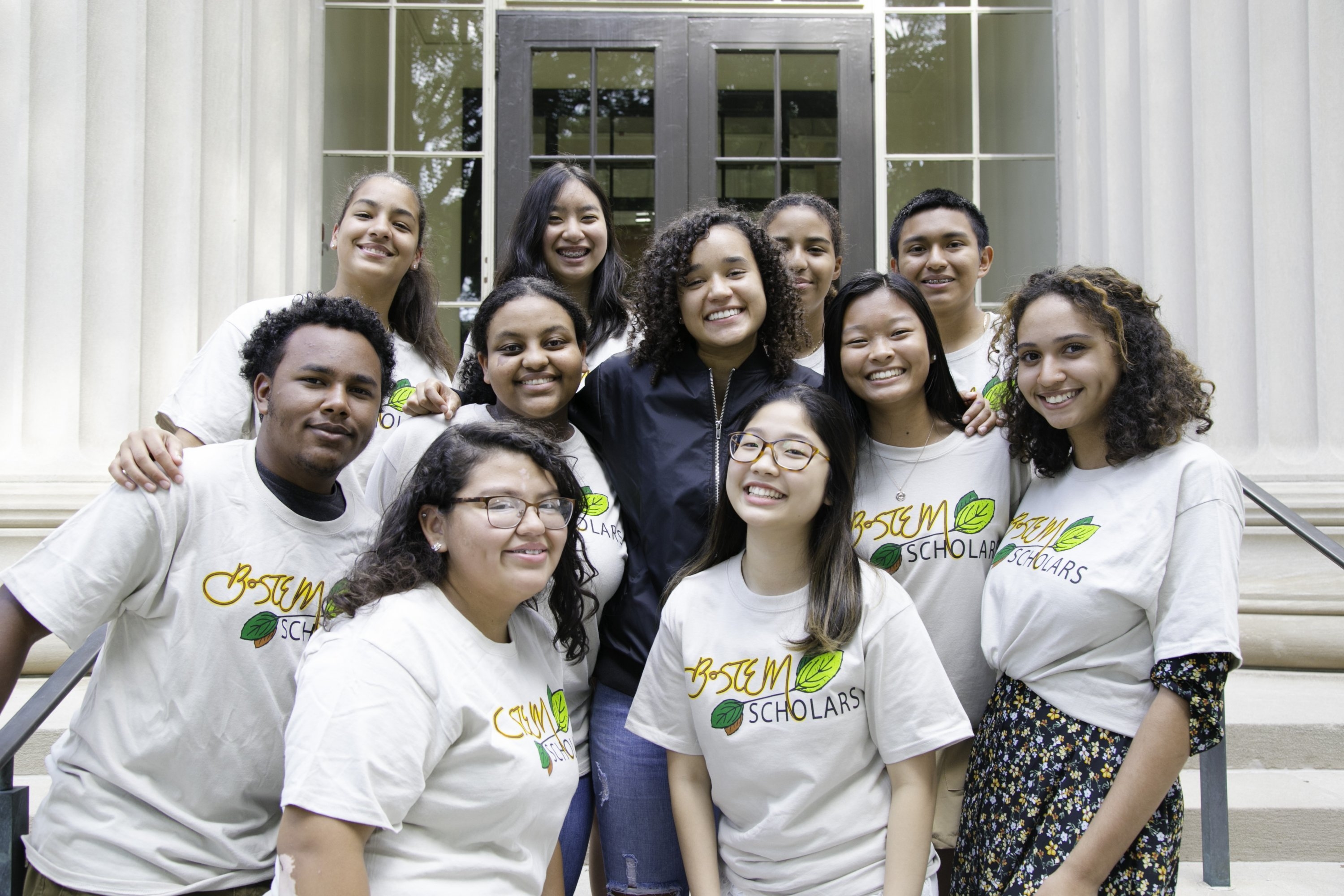 The MIT Community Service Fund and Community Giving at MIT join forces to continue pursuing philanthropic leadership across the Institute and Greater Boston.
Community Services Office | Community Giving
After decades of close collaboration and partnership, the MIT Community Service Fund (CSF) and Community Giving at MIT have officially joined forces under the CSF banner to continue their pursuit of philanthropic leadership across the Institute and Greater Boston.
Prior to the merger, Community Giving had served as MIT's workplace giving program. While the two organizations performed separate functions, they share a vision of service as a central feature of MIT's culture.
"We're thrilled to be taking this step, and honored to continue to work shoulder-to-shoulder with our colleagues from Community Giving," says Jared Curhan, chair of the CSF's Board of Trustees and an associate professor of work and organization studies at the MIT Sloan School of Management. "We look forward to new heights of collaboration within and across MIT, as well as with local nonprofit organizations and community members."
A community service advocate for more than 30 years, co-director of MIT's Office of Government and Community Relations Paul Parravano believes the merger will bring needed energy and focus to the impressive and innovative service efforts of the MIT community.
"I feel strongly that it is critical to an MIT education that we set strong examples for our students, where we share resources and opportunities with others beyond our campus," he says. "We're proud to be realizing this partnership, redoubling MIT's commitment to service, and putting even more of that unique MIT problem-solving sensibility to work on behalf of our neighbors. We trust that our community will continue and expand its support for that commitment."
"By combining foot-pounds of effort from MIT volunteers together with funding through donations, the newly envisioned CSF will have a greater impact than ever before," says Bevin Engelward, chair of the MIT Community Giving Steering Committee and professor of biological engineering.
Established in 1968 by the MIT faculty, the Community Service Fund provides financial resources to support MIT students, staff, and faculty volunteers in public service initiatives. From strengthening cooperation between the Institute and surrounding communities to funding service projects that offer educational value to MIT students, the organization's founding principles remain at the heart of CSF's work.
Over the course of 2020, the CSF and Community Giving collaborated to implement the Covid-19 Neighborhood Response Fund, which has raised more than $139,000 for six Cambridge nonprofits providing services to homeless and food-insecure individuals and families throughout the pandemic.
Witnessing the continued success of that initiative and the outpouring of support it received, stakeholders from both Community Giving and CSF sought new ways to bring further attention to the needs of surrounding communities — as well as to the many innovative service, volunteerism, and philanthropy efforts being undertaken by individuals across MIT.
The revitalized Community Service Fund is as passionate as ever about community impact, and optimistic about the prospect of a giving movement at MIT. They look forward to continuing to collaborate with organizations like the PKG Public Service Center and MindHandHeart to pursue MIT's better world vision at the local level, create service and leadership opportunities for students, staff, and faculty, champion community-led change, and build a better MIT.
With spring just around the corner, there's no better time to get involved with the MIT Community Service Fund. Visit their website to find out more.
« Back to News