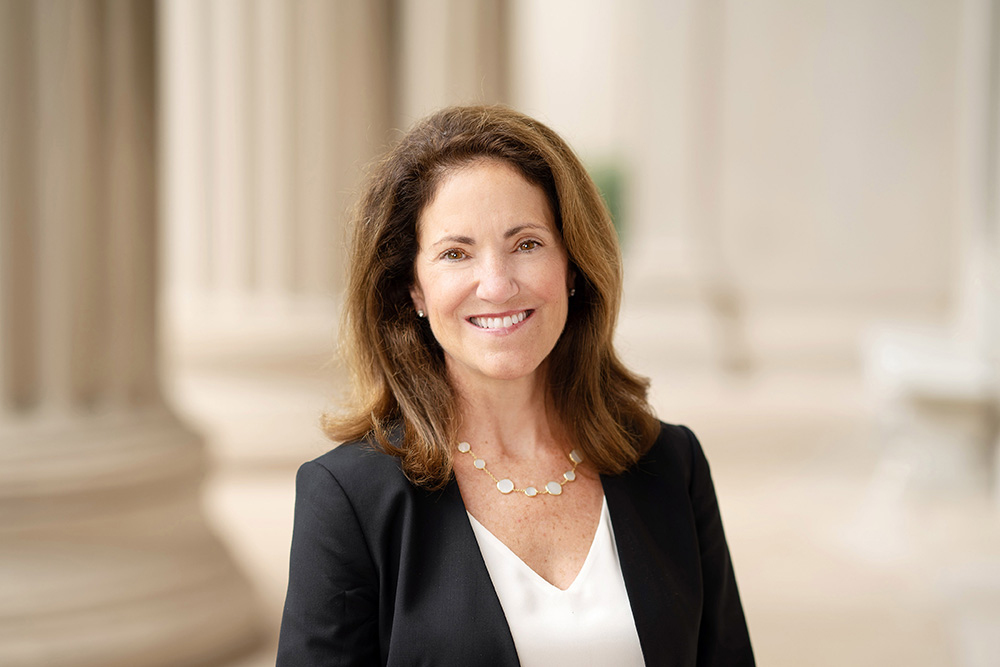 Provost Barnhart talks about the connection between diversity and excellence.
Office of the Provost
With the MIT values statement recently published and MIT's Strategic Action Plan for Diversity, Equity, and Inclusion nearly complete, Provost Cynthia Barnhart provides her thoughts on the importance of diversity within the context of MIT's commitment to excellence.
Q: Why is MIT pursuing a plan to address diversity, equity, and inclusion?
A: Over decades, MIT has taken important steps to foster a sense of belonging within our community.
For instance: In the 1980s, inspired in part by Dr. Shirley Jackson '68, PhD '73 and the leaders of the Black Students' Union, President Paul Gray actively increased outreach to and support for young women and people of color who were passionate about science and technology. In 1999, when Professor Nancy Hopkins and other female faculty in the School of Science presented findings that demonstrated they were not treated equitably in promotion and lab space decisions, President Chuck Vest took action to see that they were. In 2004, the MIT faculty unanimously passed a resolution calling for a substantial increase in the percentage of underrepresented minority faculty and graduate students, which led to the landmark report, led by Professor Paula Hammond, on the experiences of faculty of color at MIT.
These efforts, and many others, have led to real and lasting change, but work remains. What we need now, and what I believe the plan will help us achieve, is a coordinated, action-based, MIT-wide approach that assists each unit at MIT in cultivating a more diverse community in which everyone can thrive.
In short, we need a plan that will ensure MIT remains a magnet for the most talented people in the world. That's what we're working on now and hope to release to the community soon.
Q: Does this plan threaten MIT's commitment to excellence?
A: MIT has been working to broaden our community's diversity for at least four decades. If work like this threatened MIT's excellence or its reputation, we would surely have seen the impact by now. Instead, MIT has become a great global university, consistently ranked among the very best in the world. Our student body is both more diverse and more accomplished than ever. And, each year, MIT is well represented among the recipients of prestigious awards and honors. It is clear that our increasing diversity is not hampering excellence at MIT.
What is powerful about our community is that we are bound by our collective mission and set apart by our individual experiences. I believe that the more we bring together people with different perspectives, experiences, and approaches — the more each of us learns and is able to do our best work. That is why a community of diverse, talented, and passionate people is critical to living up to our mission.
Q: How do you respond to members of our community who report that they don't feel free to question the Institute's diversity efforts?
A: MIT must be a place that values the free exchange of ideas, in pursuit of truth. No policy or plan should be above question or critique. At the same time, as we see all across our society, these issues can spark disagreement, and not all of us feel confident or comfortable talking about them.
As a community of people who hold so much in common, in terms of interests and goals, values and mission, I believe we can find open, respectful ways to talk to each other. The values statement reinforces that for all of us. And we're beginning to plan a discussion series on campus starting in the fall that will feature voices from across the spectrum of views. We will share details about the discussion series in September.
« Back to News