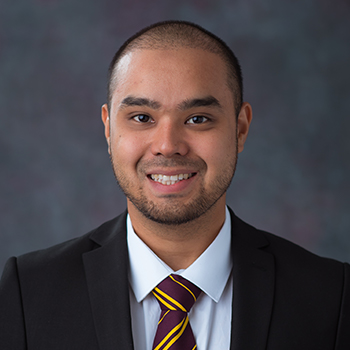 MIT is the Hollywood of academia
My journey from Hollywood acting to the MIT Supply Chain Management graduate program
I always dreamed of doing great things and having a positive impact on the world. In my naivety, I believed that only celebrities have this kind of world-reaching influence. With this dream at the forefront of my mind, in 2018-2019, I pursued a career in acting and screenwriting, motivated by a desire to become a celebrity who can change the world. I wanted to be a celebrity with the reputation of Leonardo Di Caprio, who is not only a great actor, but now is widely influential in the fight for climate change.
Before pursuing a career in acting, I was an undergraduate pursuing a degree in oil and gas. Right after college, I spent two years working in supply chain management for Chevron, ExxonMobil, and the Kazakhstan government's joint venture. In 2018, I decided to make a drastic career change away from the field of supply chain management, so I quit my job and decided to pursue an acting career in Los Angeles.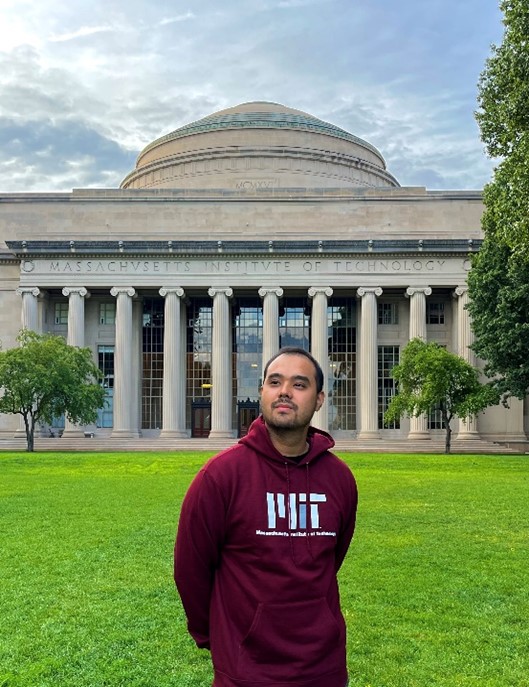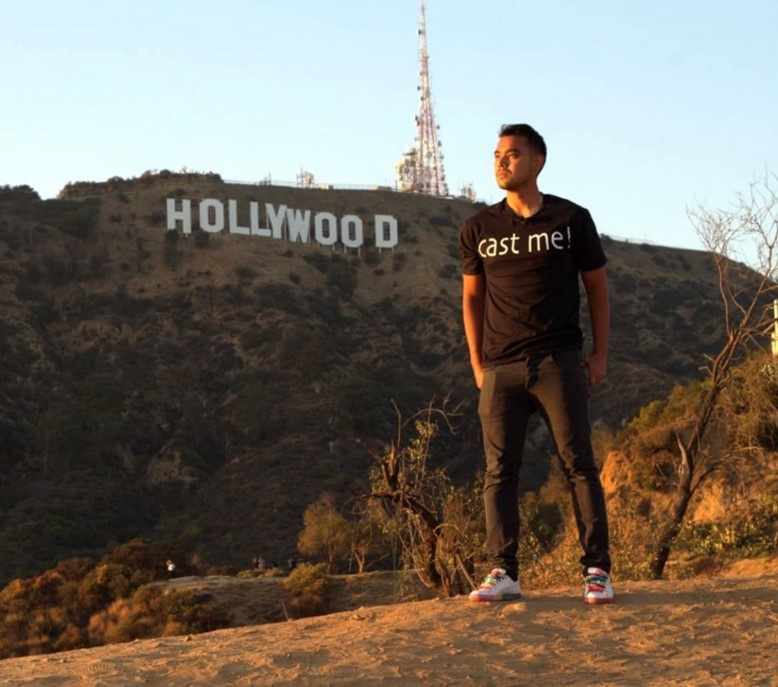 Despite my expectations, studying acting was not so glamorous. I started my education in theatrical performing arts in Glendale Community College, while also completing a course at the Playhouse West Acting in Hollywood. During this period, I participated in a college theatre and took part in plays like Eugene O'Neill's "Marco Millions". I took classes ranging from "Acting Fundamentals" and "Introduction to Theatre", to "Drama Heritage: Play Structure, Form, Analysis". In 2019, with these acting courses under my belt, I returned back home to Kazakhstan and performed in short films and web series, including a supporting role in one big screen commercial movie and a role as part of TV show screenwriting team.
As part of my acting education, I read many classics, including those by Shakespeare, Chekhov, Stanislavski, and Tolstoy. Reading these timeless books made me realize how misguided I was in my dream to be an actor. My motivation was not to pursue acting and specific roles, but rather I dreamed about being famous, giving interviews, walking through red carpet and having the influence of a celebrity like Leonardo Di Caprio.
As I came to the realization that acting may not be the career path for me, I was forced to think about other options. Fortunately, learning acting is a discipline of self-studying. The main insight which I gained from this time of introspection is that you still can change the world for the better by striving to be the best professional in your own sphere. Di Caprio is changing the world, not because he is famous, but because he is one of the best in his profession. The money and fame that he has acquired are just a result of the hard work that he did to become one of the best actors in the world.
I came to the realization that you can still be a celebrity in your own sphere; you can influence humanity by being an expert in your field. I decided that I wanted to be an expert in supply chain management (SCM), because I already had some experience and expertise in this industry. Leaving supply chain management made me realize how much I had enjoyed that type of work. With this in mind I started to investigate programs which might help me on my path to be the best SCM professional in the world. The MIT SCM program is one such program. To gain the credentials to apply to one of the top programs in the world, I spent an additional three years working in my previous company, while also completing all the necessary exams. Fortunately, after three years of diligent preparation, I received admittance to MIT.
Now, I have completed one semester at MIT, taking classes ranging from "Logistics Systems" to "Data Science and Machine Learning". My experience in acting has made me recognize some similarities between acting and supply chain management, even though on the surface they seem like vastly different industries. The main similarity is that systematic science is a vital part in pushing the boundaries of the supply chain industry, as well as pushing the boundaries of performing arts. If you want to succeed in acting, talent is not enough; you also need to study and develop your expertise by learning and implementing scientific acting approaches like Stanislavski's system or the Meisner technique. Similarly, MIT teaches students to apply systematic approaches to optimize logistics, procurement, transportation, and other aspects of supply chain industry. For example, incorporating artificial intelligence and machine learning, optimization, programming, statistics, system dynamics simulation are vital parts of a successful supply chain management program. In addition, building a strong network with your classmates, teachers and industry professionals is an important skill in supply chain management and is also applicable in the acting world. MIT provides opportunities for networking with science and industry professionals, just as Hollywood does for actors. After one semester at MIT, I am confident that MIT is a right place for me to become a Leonardo Di Caprio in supply chain management.
« Back to Blog