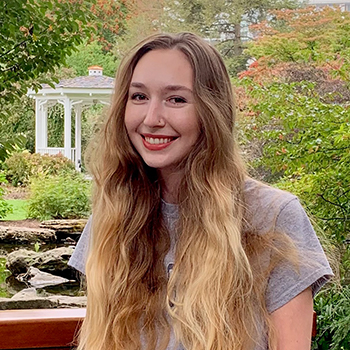 From B1G to little
My transition from a Big 10 school to MIT
My undergraduate university couldn't be much more different from MIT. Penn State is a school of 50,000 students in a small town surrounded by farmland. The campus culture centers around varsity sports, and grad students make up a small minority of the student population. MIT is home to approximately 12,000 students, a majority of whom are graduate students, located in Cambridge, across the river from the lively city of Boston, and belongs to an athletic conference I'd never heard of (NEWMAC, now you know). In the transition from Penn State to MIT, I experienced a bit of a culture shock. Since then, however, I have learned to appreciate some of the differences between the Big 10 state school that I came from and MIT, as well as how to make up for some of the Big 10 energy that I feel MIT is missing.
The first thing you'll likely notice coming to MIT from a major state school is the seeming lack of people around! The campus stretches for around a mile along the Charles river and seeps back into Cambridge, and most of the buildings are several stories high, taller than the average Penn State building. With only 12,000 students milling around this sprawling campus, MIT feels eerily empty sometimes. Mid-day Tuesday in the infinite corridor reminds me of the 8pm Friday scene in Penn State's academic buildings. I've never struggled to navigate hallway traffic at MIT the way that I did leaving almost every class as an undergraduate (which, during the pandemic, has been quite nice). The halls lack that kind of bustling energy that comes from a high density of students. However, this also means that there is less competition for precious study spaces. I've never struggled to find a nice spot to settle down and work in Barker Library or among the limited outdoor seating when the weather is nice. When I do run into people, I am more likely to see people that I know more often, leading to more friendly passing chats in the hallway. Between classes and lab work, I have more than enough going on, and I've started to find the relative calm of campus to be soothing.
Along with the smaller number of students, the proportion of undergrads to grad students is dramatically different, which in turn affects the campus atmosphere. MIT has a greater focus on graduate students and research than most large state schools, a clear advantage if you're a graduate student who is doing research. There is a tremendous amount of support focused on graduate research, and you can easily find just about any tool or domain expertise that you might need for your project. Now that you are (or will be) a grad student, the large graduate community means that it's not hard to find fellow grad students in the crowd the way that it can be at a Big 10 university. There are lots of people around that are close to your age and experiencing many of the same things you are. Graduate school can be stressful at times, and relatable peers and friends make a great support system. Several student organizations and departmental programs exist to foster a sense of community among grad students.
Even with its relatively small, mostly graduate student population, I was surprised to find that there is no lack of academic and extracurricular activities, opportunities, and resources at MIT. Coming from a school of 50,000, I thought that there was no way that MIT could compete with the sheer volume of stuff that was going on at Penn State, but I quickly found myself overbooked and torn between activities and events! This spring, I've managed to narrow my focus to one club sport, one club, and one not-for-credit educational program (Co-design Colombia). I had also hoped to take a ceramics class (see more MIT art classes here!), but that will have to wait for now. My email is constantly full of interesting talks, helpful workshops, and social events (many with free food), and bulletin boards overflowing with flyers can be found all over campus.
While there is a lot that MIT has to offer, football on par with the Big 10 is just not one of them. However, I've found that I can get most of my sports fix from Boston pro sports (and watching Penn State games on BTN). I especially enjoy the energy at Celtics games, and getting into local pro sports has made me feel more at home in Boston, not just at MIT.
Coming from a large Big 10 or other state school, MIT absolutely takes some getting used to. You may miss some things from your undergrad campus, but you will surely find some other aspects of MIT charming. For example, there is just as much open space across campus as you're probably used to, but you are more likely to get to enjoy your favorite spots, even during peak study hours. Despite the smaller student population, there is no shortage of resources or activities. Furthermore, the familiar energetic buzz of a crowded campus is still nearby, present in many of the busier parts of Boston, and especially at TD Garden. And if all of this still isn't enough, you can surely find other Big 10 alumni among the graduate student community to reminisce with you.
« Back to Blog