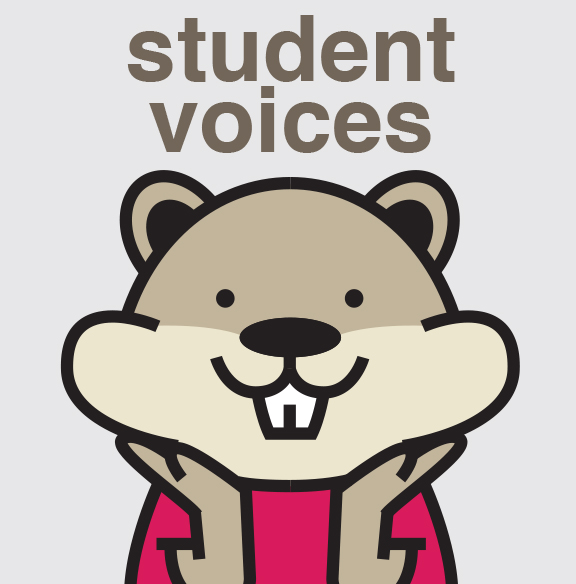 Fated Friends
Human interaction at MIT
Walking into my MIT dorm for the first time, I itched to meet my peers. Although MIT students are known for being nerdy, I figured grad students (myself included) already went through a social awakening in undergrad. Making friends would be a piece of cake.
I rounded the corner on the way to finding the bathrooms, and there he was. A real-life MIT student walking toward me. I opened my mouth to say hello, but before I even let out the "h", he averted his eyes and scuffled behind the closest lockable door.
Well, that's awkward.
I assumed it was a fluke, or this guy had sudden-onset food poisoning that required immediate attention. Better luck next time.
I continued my self-guided tour of the building, but the meet-and-run kept repeating itself. It was no fluke.
Alright. Everyone's a friendless hermit here, I guess. Or my face is abnormally scary today. This is fine. I'll just go meet Harvard students or something.
My first few days pre-orientation continued in this fashion with all hopes of a normal social life dashed. I exercised, explored campus, and wondered what all these other students did when they weren't avoiding human contact.
Day-in, day-out, it was all the same. I resorted to skyping friends back home for conversation. Finally, laundry day came, and I lugged my canvas bag to the basement. I passed a few nameless students in the muraled stairwell but had already given up on making eye contact.
As soon as I set foot in the laundry room, I was startled by a human voice.
"The door to the washer locked already, and it's on the HOT setting! There's nothing I can do. Mom, it's ruined!"
Oh, she's on the phone.
I smiled at this girl who was clearly having a freak out session.
 "What do I do? How do I get it to stop? Why won't it open? UGH."
I focused on unloading my bag into a free machine as the tension in the room escalated.
"You aren't helping at all. Is there any hope?"
I couldn't take the suspense and offered my help. Turns out, she had accidentally thrown in a brand-new magenta blouse in with her whites. The machine was on its hottest setting, the Tide was in the water, and the door wouldn't unlock. 
The prognosis for both the blouse and the whites was grim.
I tried to calm her down while finishing my load of laundry — if it was a high-quality blouse like she said, it probably wouldn't bleed. Plus, unless she dried it, it wouldn't shrink.
She slowly calmed down and ended the call with her mom. Maybe it wouldn't be so bad after all.
I prepared to leave the laundry room. Despite my pessimistic view of social capabilities of MIT graduate students at that point, I asked for her phone number.
"Maybe we could go to the beginning of orientation together in the morning?"
She said yes, and to this day, we're both glad I mustered up the courage to ask her that question. After the orientation welcome talk, we met a group of new friends together. We ended up spending the rest of the day at coffee shops and rock climbing, and my expectations of having a social life at MIT were restored.
I now know that I was the first person to reach out to this girl as a friend. We both felt alone before she almost ruined her shirt, and that one interaction improved my entire outlook on grad school. 
From now on, my goal is to always pause, say hello, and offer my help when I run into someone new. I might simply improve their day. But I also might make a connection that lasts through the year, the PhD, or even beyond. 
Maybe it won't be so bad after all.
« Back to Blog