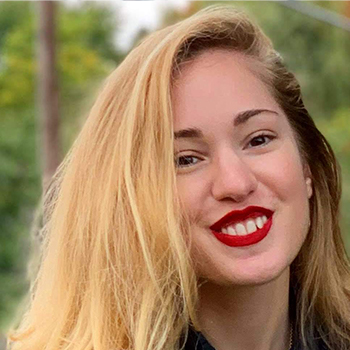 Escape the lab: Summer fun!
10 ways to get out of the lab and make the most of summer in Cambridge!
In Cambridge, summer is a season you just can't beat. The sunshine is fierce, radiant, and clarifying. The heat is a welcome break from the chill, damp months of spring and winter. People bloom from the secret recesses of their homes and step out into the light, tentatively blinking, stretching, unfolding. 
Yet somehow you find yourself in the lab and tied to the bench, pipetting clear liquid into clear liquid for a transformation that keeps failing. Or you might be at your computer, keys clacking away as you type line after line of code for a simulation that just won't work.
The solution? Get out of lab!
Yeah, you heard me right. Summer is too short a season to waste! There's no better way to recharge than by treating yourself and leaving research behind for the day (or, for those of us not quite so bold, the afternoon).
So then what? You aren't quite in the mood to watch another episode of The Office for the 100th time or do another 20-minute Zoom yoga session. From one burnt-out grad student to another, here's a few of my favorite things to do in Cambridge and Boston this summer:
 1. Walk along the Esplanade
The Charles River Esplanade (or just "The Esplanade") is a beautiful stretch of green that runs along the Charles on both the Cambridge and Boston sides of the river. Simply walk across the Mass Ave bridge and be transported to a lush walkway with all the amenities you might want: people for watching, their dogs for petting, sun-warmed docks for lounging, a beer garden for shaking off your thirst, and even a great trail for running.  
2. Go green!
Already a huge fan of the Esplanade and in need of more green? No worries, we've got you covered! Cambridge and Boston are filled with lush green spaces for exploring (I love to walk, but Blue Bikes are wonderful too, and subsidized by MIT) Highlights include: the Boston Public Garden, the Cambridge Common, Fresh Pond (bonus: Iggy's Bread bakery is right there), Mt. Auburn Cemetery (not as morbid as it seems, I promise), and I hear a certain school down the road has a grassy, lovely campus for picnicking on. Cambridge and Somerville have a green square or two tucked away every couple of blocks — I recommend finding your own close by!
3. Kayak on the Charles
If you're feeling ready to swap out grass for some mildly hazardous water, I would suggest renting a kayak and hitting the Charles. The water is calm enough for beginners (I was one!) and if you stick close to the shore by Boston, you can explore the many inlets and tiny lagoons by the Esplanade. Advanced adventurers can paddle-board, or even take a sailing class offered for free through MIT. 
4. Cook yourself a nice dinner
Now hear me out: I know cooking a nice dinner seems like a lot of work. I find that being in the kitchen is a more comforting version of being in lab — all the joy and mindlessness of working with your hands, and none of the stress of dropping your very expensive tube of antibody only to have it roll under the completely inaccessible crevice by the freezer…..
There's a certain pleasure in planning and executing a nice dinner. I particularly enjoy the anticipation inherent in doing groceries. I recommend shopping at the Market Basket in Inman Square for the best prices and Whole Foods for the freshest produce. H-Mart and Formaggio Kitchen in Central Square have quality foods that are slightly pricier but equally delicious as well as specialty items that might not be found elsewhere, and Trader Joes in Cambridgeport is always a classic. 
5. Pick up a (free) book and settle in
If you've been around Kendall Square, you'll have noticed the green free library boxes — there's one right in front of building 68. Cambridge being the rich academic hub it is, there's always a great selection of classic books to choose from. I particularly recommend the free library right opposite the Tatte on Third Street as it is always well-stocked. 
In my second year of grad school, which also happened to be the start of the pandemic, I found great solace in escaping into the world of Russian literature. I chose to work my way through Dostoevsky's collected works and was pleasantly reminded that academic labor can come in many equally fulfilling forms. Many a cold winter COVID night I curled up with the Brothers Karamazov as my warm reminder that society did truly exist before we all went into isolation.
6.  Grab some local brew
As a somewhat novice brewmaster myself, I love sampling local beers and supporting breweries who put that hard, flat, Cambridge water to good use.  I've been a stalwart fan of Lamplighter Brewing since I moved to Cambridge four years ago. Their IPAs are out of this world — and if you aren't careful, they'll take you out of this world too. Lord Hobo is another cult classic, as well as Aeronaut Brewing. Night Shift recently opened a new Owl's Nest by Kendall Square, in addition to their excellent beer garden on the Esplanade. More of a cider fan? Downeast in East Boston has you covered. If you're only into the vibes, not to worry! Many of these venues offer non-alcoholic options like kombucha and non-alcoholic beers, so you won't be going thirsty.
I'll also take any chance to plug MIT's Muddy Charles Pub, by far my favorite space on campus. Subsidized brews right by Mass Ave!
7. Join a club
If research has started to feel lonely and the lab isolating, then it might be time to join a club on campus. Student clubs are no longer just for undergrads––grad students can have fun too! As part of the MIT Microbiome Club, I have found a sense of community within my research niche, as well as made professional connections across the U.S and even across the world. If you're looking to connect with more people through a personal affinity group, niche interest, preferred sport, or other hobby, there's probably a club for that! Plus, there's often free food (and beverages) at club events, perfect for a snack on your way out of the lab or office. 
8. Indulge your passions and create something!
It's hard, I know, and maybe feels like the last thing you want to do after a long slog in the lab. But I'm here to tell you that, much like exercise, the joy of creation is partly the sense of accomplishment that comes with it. Do you play an instrument? Paint or draw? Build robots in your garage? Garden? Specialty-roast your own coffee? Write for the grad blog? I find that often after a day where nothing seems to be going quite right, or an experiment hasn't panned out, it is most rewarding to indulge in something I love to remind myself that I am capable of completing a project. 
9. Retail therapy (or just window shopping)
While the grad student stipend isn't quite enough to hit the high-end retailers at the Pru, one of my favorite ways to shake the research wrinkles out of my brain is a long stroll along Newbury St. You can start by walking across the Massachusetts Avenue bridge, take a left onto Newbury, and end your walk at the Boston Public Garden. The beautiful tree-lined streets and brownstones of Back Bay are a comforting escape from MIT's brutalist architecture, and a trip to Muji is always welcome! If you'd prefer to escape the crushing crowds by Zara, I also recommend shopping in Seaport, where people are a little more spread out, and the views of the harbor are terrific.
10 . Self-care for your body and soul
Finally, when all else fails and your motivation is at an all-time low, there's nothing quite as restful as treating yourself to a spa day. Give yourself permission to take the afternoon off, head home, and treat yourself to a long hot soak in the tub (or shower), followed by your favorite takeout, a sheet mask, and an early bedtime. If you can't quite bring yourself to be away from the lab for that long, I find that an outdoor lunch-break in the sun is plenty rejuvenating. While Killian court in front of the dome is an iconic greenspace on campus, it can often be overrun by tour groups. I recommend Hockfield Court or even the shaded picnic benches by MIT Medical. The Kendall Open Space by 45 Carleton Street, that recently opened, is another great outdoor spot (and close to lunch options in Kendall!) Soaking up the sun away from failing experiments, whether on campus or at home, will do wonders for the grad student soul — just don't forget the sunscreen! 
« Back to Blog