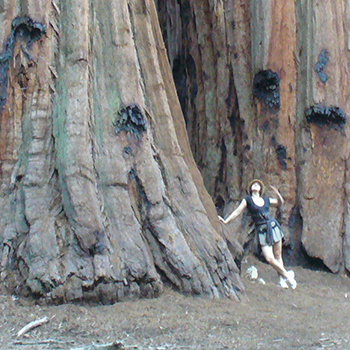 BYOB or… Bring Your Own Bowl
How we could all make our lunchtimes at MIT zero-waste
I don't know about you, but I like to take a break at lunchtime. When, two years ago, I started my PhD, I used to walk everyday out of building 54 to go to the Stata Center cafe, Sebastians, or the irreplaceable Saté Grill food truck. I would put in my order, and in no time receive a plastic or plastic-coated container with my delicious food in it. I would grab a plastic fork, grab a plastic knife and head back to my building, sometimes to meet my lab mates or friends who had done the same. And that was great! That was so convenient! I was convinced I was saving a lot of time not having to bring my own food, or wash my dishes. But after a while, I decided to do the math, and to me, something was not right.
I started by searching how many graduate students there are at MIT. Turns out that, in 2018, we were about 6,920. Just the Kendall and Stata Center area is a big hub where quite a lot of students end up going for lunch. I figured that about 20% of the grad students get food from the area, which represents about 1,400 hungry individuals. If, like me, they are all using disposable containers five days a week, then by the end of the year this adds up to 350,000 containers and 700,000 utensils  that go into the trash. If you were to collect them all, the containers alone would cover about 1.5 American football fields… just for a subset of MIT graduate students, just for lunch time, and just for a single year. Those dizzying numbers cut my appetite for the day. I felt powerless; what could I do to solve this problem?
Retrospectively, this was not the right question to ask. In my opinion, these problems that we think of as unsolvable (like "climate change" or "plastic pollution") could become solvable if we stopped tagging them with empty words. Those splashy terms were probably invented in the hope of sensitizing populations, but, so far, we cannot say it has been a huge success. They have only been good at giving the illusion of a simple issue, calling upon a simple solution. Sadly, when talking about these complex and interconnected problems, there is no such thing as one simple solution. Instead, I progressively convinced myself that we should not look for a solution, but piece together a multitude of small-scale, graspable solutions.
I started to reflect upon small solutions that could make a difference in my everyday life. It had to start with my lunch time routine. Changing my "old" habits was very hard, and I am far from being through with them. They were so ingrained in me that it took weeks to remember to bring a glass container with me for lunch times. Finally, I gave it a try one day a week… and now I use it every day. Not so surprisingly, in a lot of places around campus people are genuinely happy to fill up your 6-cup glass container—or your 16-oz mason jar, if you want a soup. And there is a bonus (don't tell anyone): they often put more food than in a disposable container. Here are a few examples of "BYOB" (Bring Your Own Bowl)-friendly places:
Stata canteen (except the salad bar because it's by weight, but I have hope!)
Sebastians (even for sandwiches)
Clover (give it to the guy who wraps the sandwich or makes the platters)
Legal Fish Bowl
CAVA
Bailey & Sage
Saté Grill food truck (yes they do take the time to fill up your container!)
Mexican food truck next to the Muddy Charles Pub
I won't lie, bringing your own bowl comes with some inconveniences. You have to carry it around at lunchtime and you have to take a few minutes of your time to wash it at the end of the day. Sometimes, you have to take a minute to explain to the person on the other side of the counter why you are handing your Pyrex to him/her. On the other hand, it makes you proud of yourself for a minute everyday—and sometimes, that's important.
When you make a radical change in your way of life, you nervously wonder why everyone is not doing the same. But that's not how change works. Profound reflections take time. You can't make someone change a habit just because you think it's wrong. When I take my glass container, I imagine I'm a farmer conscientiously planting seeds before letting the sun, rain, wind, and time do their job. After all, maybe five people will notice my glass container today, maybe two will think it's smart, maybe one will try next week.
« Back to Blog