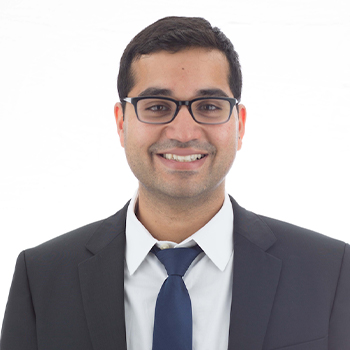 A Structured Approach to Course Planning
Strategies for graduate students in a FOMO world
Whether you attend MIT or another school, one of the things you may find challenging is planning the courses you will take over the entirety of your graduate career.
As an incoming student of a cross-disciplinary program in Integrated Design & Management, I had the opportunity to select courses from both the School of Engineering and Sloan School of Management.
At first, I was overwhelmed by the size of the course catalog. I wanted to take everything! It was impossible to decide what was not interesting — let alone least interesting. Don't believe me? Check out the MIT course listings for Sloan alone.
Frustrated, I devised a methodology to tackle course planning and keep myself in check. Now in my third year at MIT, the work I put into course planning before starting my graduate program continues to be helpful. Below, I'm going to share what I learned with you. I hope it helps!
Introspection: Why did you apply to graduate school?
The first step is to identify (and write down) the areas or domains you want to grow in.
Think back to why you applied to graduate school in the first place. Unlike undergraduate students who likely have to follow a rigid four-year plan tied to a specific major, graduate students, especially those in my program, are given the option of selecting courses from a wide range of choices.
It can be very easy to get overwhelmed and lose track of your original goals with so many available options. For example, before coming to MIT I wanted to improve in data science, so it was important for me to take courses that covered this field. If your graduate program doesn't offer the same flexibility as mine, it's even more important to do this step because your time is limited. 
Missing Skills ⋂ Graduate Courses
Once you've identified the areas you want to learn more about, look through the course catalog to see what classes best teach that material. In short, find the intersections between your knowledge gaps and MIT's offerings.
By doing this you'll then be able to figure out how to mesh these classes with the requirements of your program. Be mindful that certain classes are only offered in the Fall and Spring, so don't assume you can take a class any semester.
It is also good practice to choose more courses than needed for each semester. During the first week or two, it is common to sit in several classes to confirm if the class is a fit. You may discover from the syllabus that the topics you thought were covered are not. 
To guide my choices, I created a spreadsheet for each semester and listed all the classes that I wanted to take with notes for each class describing what domain it covered and what requirement it fulfilled for my program. I additionally ordered the classes based on priority.
Don't assume your top choices, however, are always the ones you will take. This "shopping" period can be hectic, but creating a plan can make it more manageable. Here is a simple blank template to use as a starting point.
If you are at MIT, there are a few popular tools used to help building class schedules (you will need an MIT certificate):
Firehose: This is a great tool for schedule making and looking up class details. 
Subject Evaluation Reports: These are reports showing feedback from past students. Helpful for learning if other students recommend the class and professor as well as the pace of the course.
Review and Iterate
The final step of the process will likely take place when the semester is in full swing. Even if your course selection plan helped during the registration process, it is crucial to still allocate time to reflect on your choices. 
Chances are that during the semester you will have discovered a professor you really want to take a class with or learned about classes that your peers really enjoyed. So add them to your plan and treat it as a living document that you keep coming back to. As a bonus, your plan will also serve as a way to check if you are on track to graduate. 
As for me, I am now in my last semester at MIT and can safely say I did not take all the classes I originally listed, but the plan was incredibly helpful in accomplishing my goals.
« Back to Blog